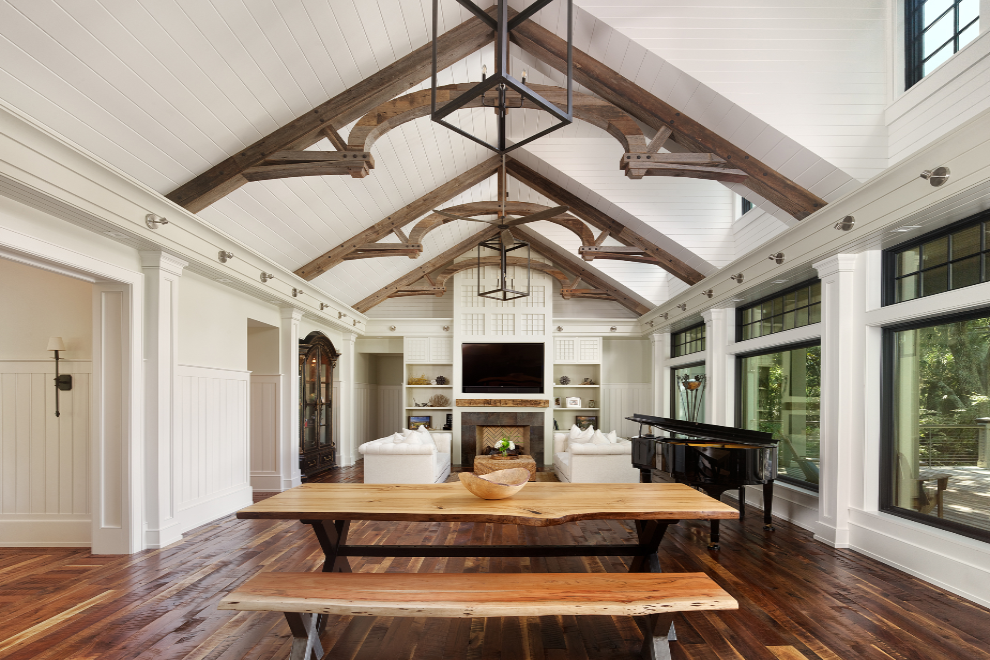 Welcoming Kiawah Custom Remodel
Transformation doesn't always start from the ground up in new residential architecture. Sometimes it's about introducing new life to an existing space through extensive renovations. As one of the best residential architects working on Kiawah Island, Marc Camens also does a number of custom home remodels, including this residence located on a beautiful Kiawah Island site overlooking a pond.
The owners wanted to comprehensively upgrade the dated quality of their home and open up the interiors, while still respecting the shell of the property and the spirit of the storied neighborhood.  So, within the older framework, Marc was able to radically transform both interior and exterior to create a beautiful, new home — together with Carrol Denning of Shem Creek Renovations. 
Flow dictates the energy of the room
Marc always works from the inside-out — whether he's envisioning a brand-new property or remaking an existing one. One of the very first steps in his process is exploring how a home should flow and how the spaces within it should transition from one to the next, based on the uniqueness of the site and the homeowners' lifestyles.
With this home, that meant tearing down the walls that once stood between the living room and kitchen to create a grand great room. 
Transformed ceilings
It's no secret that ceilings are the most important plane of a home for Marc because they dictate how we feel in a room and they have the power to create flow or division. They are foundational to a space — and they also are the finishing touch.
When ceilings look like they do in this home, it's easy to never stop looking up. Inspired by the cathedrals of Europe, Marc reimagined the main living space with repeated ceiling trusses crafted from reclaimed barnwood and laminated as individual boards.
The result is nothing short of transformative in opening this space that was once compartmentalized and small.
Structure creates safety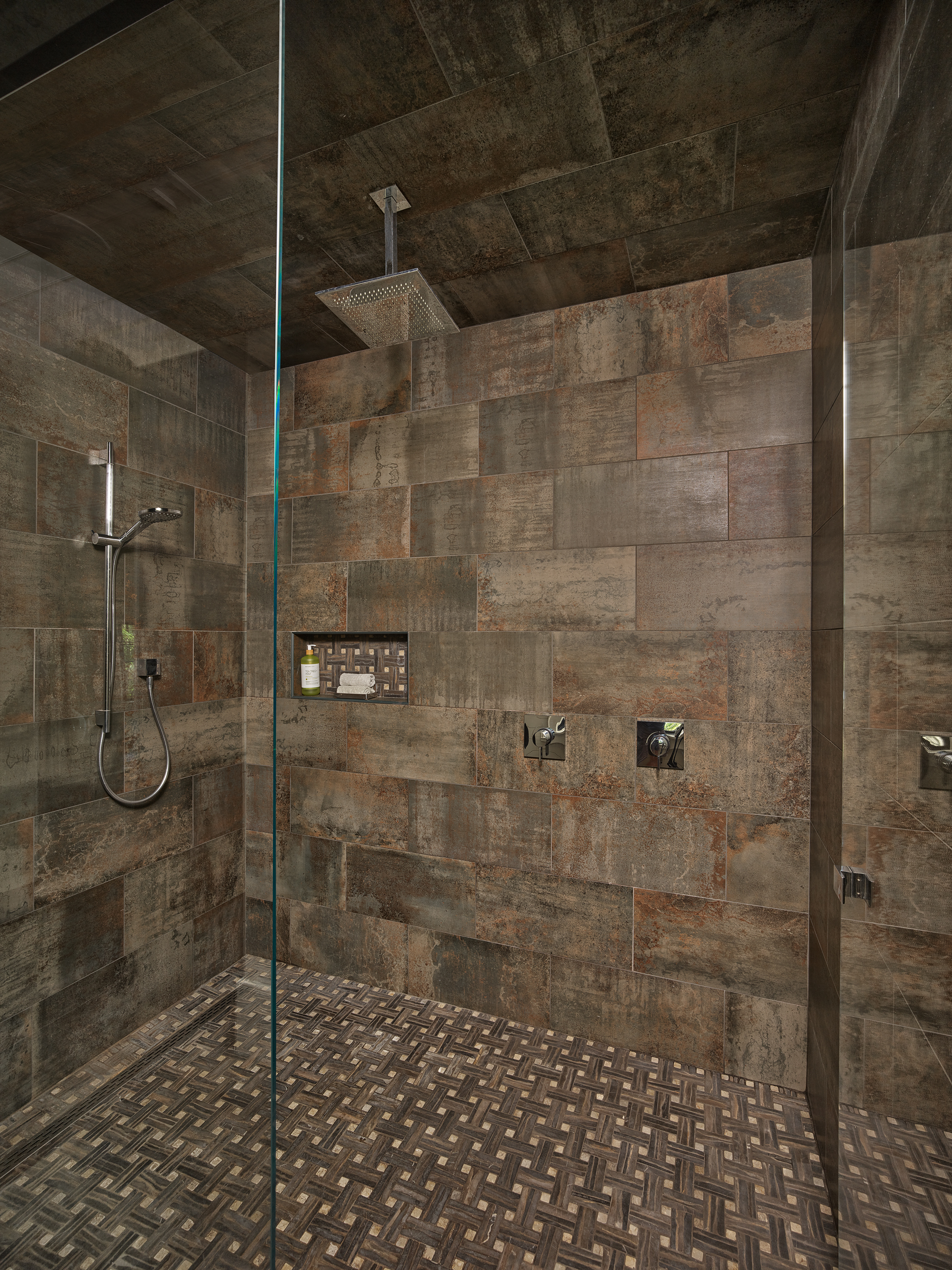 Expressing structure in a space — as with the trusses in the great room — imbues a feeling of honesty and safety. That's one of the reasons Marc places such importance in adding structure-based visual cues throughout his designs.
With this renovation, it invoked depth and a sense of storied magnificence that felt inherent to the home's original era — only better. 
A new lease on life through light and texture
Whether it's new residential architecture or a custom remodel, light plays an integral role in the vision and design of a space. It not only signals how a space feels, it allows texture to come alive, creating shape and reinforcing a room's function and energy.
In this home, the paneled ceiling and trusses become large-scale, organic elements that act as texture and echo the wood floors and rough-hewn dining table. The dormer windows allow even more light to come in thus adding a layer of brightness and shadow.
If you're ready to reimagine your home and give it a new lease on life, contact us today.