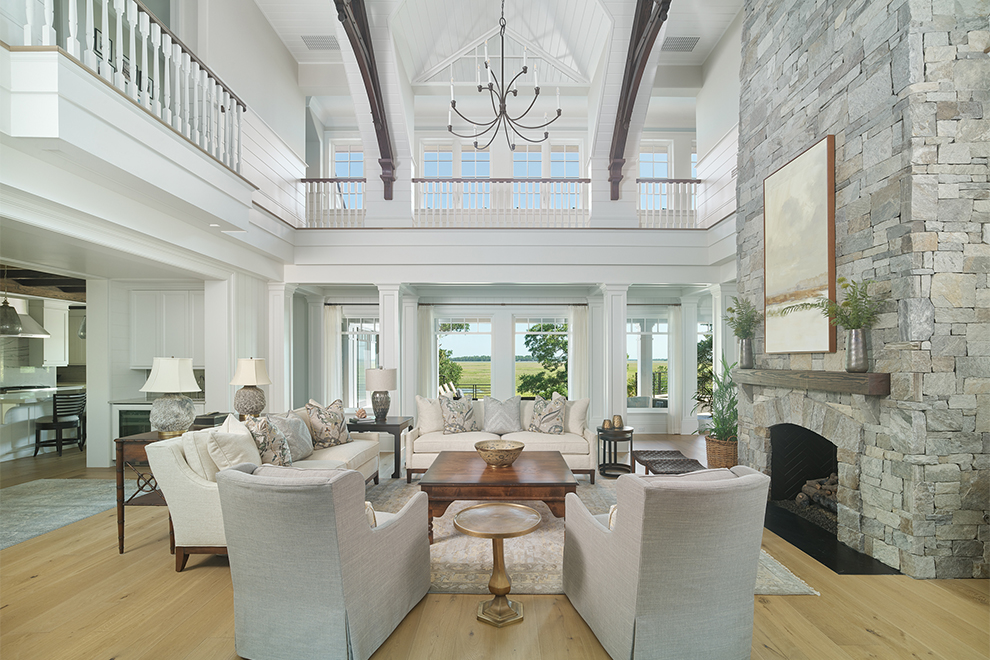 More Than Meets The Eye with High Dunes Architectural Design
One of the things that Camens Architectural Group's portfolio of incredible architectural design projects cannot adequately capture is the equally beautiful relationships that chief architect Marc Camens has built with clients — relationships that extend long past the completion date of the home.
Just the other day, he played golf with the owner of High Dunes VIII, a delightful home he designed on Kiawah Island. What's interesting about this property is that there is so much more than meets the eye.
A Unique Interaction With The Site
From the outside, one might observe a shingle-style home that's aligned with traditional Kiawah design. But the shape of this home was uniquely integrated into the site; it's nestled around a beautiful dune that's just to the side of the entry sequence.
It also takes supreme advantage of the classic marsh views beyond, with the layout fully capitalizing on every line of sight.
Activating Light and Flow
Marc identified the best ways to bring in the sun throughout the day, designing the exterior elevation to flood the interiors with natural light. The traditional gabled porch immediately sends the light inside to the two-story foyer, a space defined by windows.
The light continues into the Great Room that was inspired by the owners' love of mountain lodge living. While stone is a less common material for the Lowcountry, the striking fireplace is beautifully integrated in a way that feels congruent to its setting.
So as not to interrupt the light and flow in the home, the main staircase is hidden from view. Second-floor wraparound balconies add purposeful cadence and space-defining details while still allowing an open flow.
Building Around People's Lifestyle
Houses are generic, but people aren't. Marc believes it's the architect's job to dig in and discover what makes homeowners unique so he can wrap the house around their lives. It's a tried-and-true formula that never fails — and this High Dunes home was no exception. The owners love it because it was specifically designed around how they live and how they entertain.
–
At Camens Architectural Group, we're passionate about building relationships with our clients and designing homes that are personalized specifically to them and to the site.  It's a home run every time. Contact us to learn more and let's chat about your own home-building or renovation dreams.