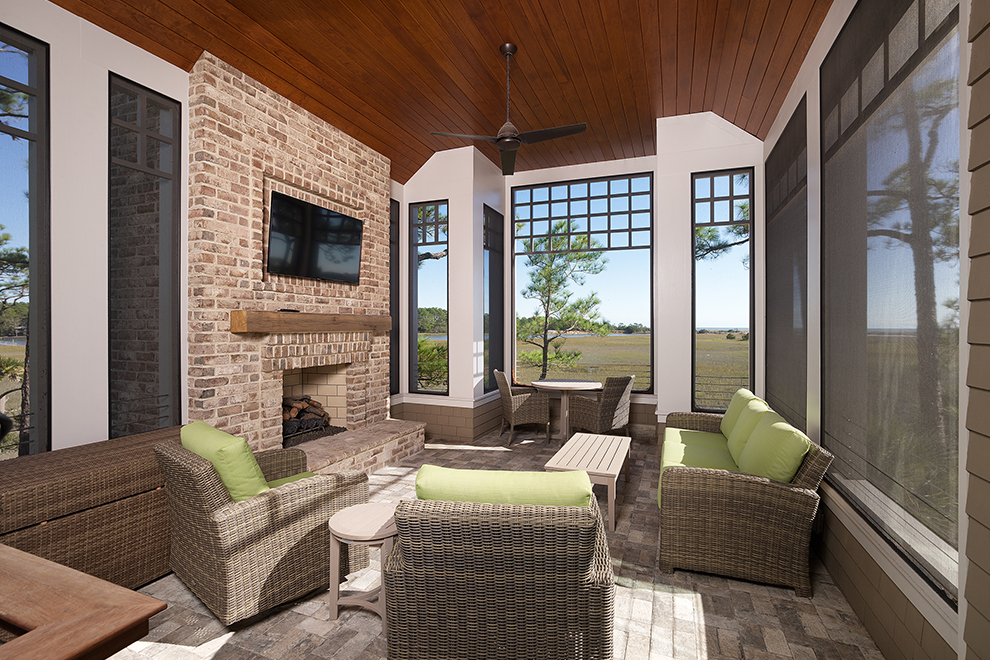 Why We "Wrap" Homes Around The Way People Actually Live
Marc Camens' unique approach to architecture is built on a foundation of several guiding principles, including the way he wraps a house around homeowners' lifestyles. This means ensuring that the design of a home directly and intentionally relates to the people living within it.
In so doing, Marc and the team at Camens Architectural Group create a cohesive environment for each and every home — one that's uniquely personalized to the homeowners' real lives.
After all, "home" means something different to everyone — and neither the client nor the architectural team is served by locking themselves into a notion of what a home "should be."
Houses Are Generic, But People Aren't
As humans, it can be easy to fall into preconceptions and trends.
But that's exactly what we try to stay away from when designing custom homes. A home is so much more than an inventory list of rooms. It's about the very fabric of a person's life — how they entertain and build community; how they celebrate holidays; whether they work from home or commute; where they like to spend time; their personality and their hobbies; how they recharge. Answering these questions is what begins to give us a picture of what the clients really want in a home.
We believe it's an architect's job to dig in and discover what makes clients tick, so we can relate the architecture to the people living within it.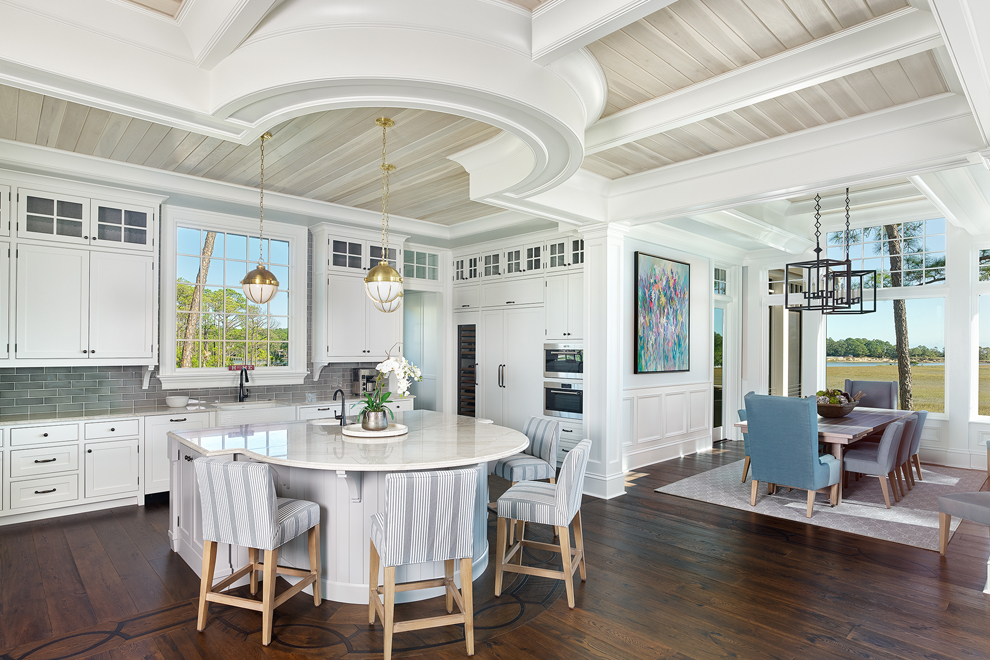 Unique Details Create A "Home Sweet Home"
We've designed more than 100 homes on Kiawah Island, and every single one of them boasts details that are entirely personalized and custom-designed for its respective owners.
For example, in a Lemoyne Lane property, we merged a stately traditional style with a modern, open floor plan and vaulted ceilings to tap into a fresh, airy elegance that was desired by the client.
To maximize the owners' love of the beautiful surrounding marsh views, the living room, kitchen, and dining area were all oriented to point to the windows. What's more, in the kitchen, the homeowner wanted a comfortable gathering place where family and friends could pull up a seat around a central island. Ceiling-defining details further delineated this special zone.
An indoor-outdoor lifestyle — and prime entertaining spaces — were also of key importance to these homeowners, so we integrated a climate-controlled patio lounge that blurs the lines between interior and exterior.   
The Inside Counts
Consideration for the owners' interactions within their home always comes before thinking about how others will view a statement-making façade from the street. Sure, we are always highly attuned to the aesthetics of a home, but it's vital that what's on the inside counts.
We invite you to peruse our portfolio of custom homes, which have all been designed to wrap around each owner's life. Let's chat about your homebuilding dreams and personalizing a space that's perfectly tailored to you.