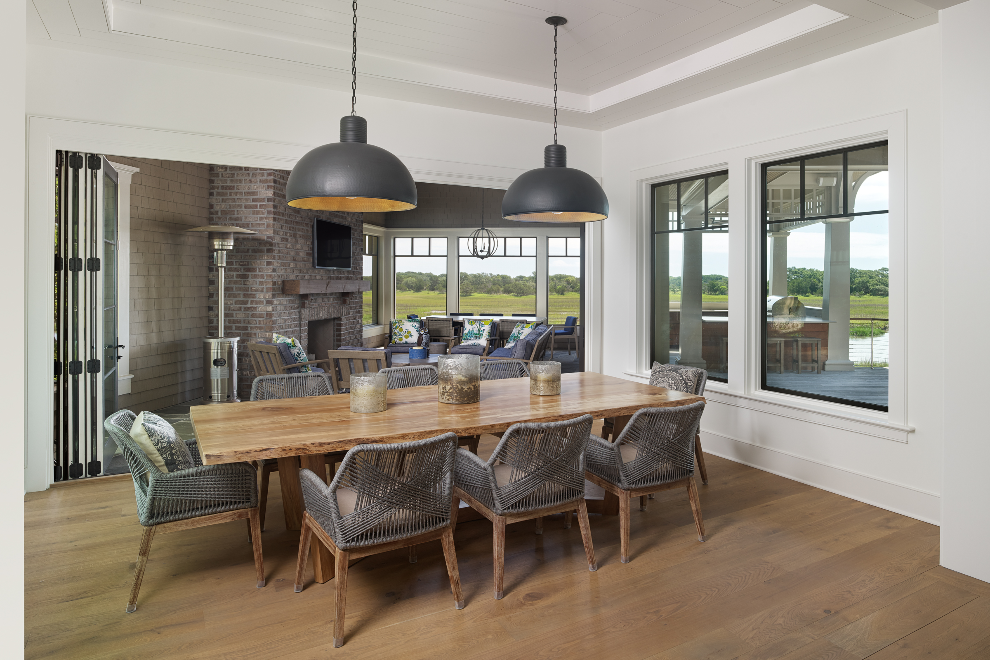 The Lifeblood of A Home: Light & Flow
Light and flow are two of the most powerful elements to create energy in a space. They are the life force of architecture: Light pumps vitality into a space and flow offers the energy necessary to achieve fluidity. With every property Camens Architectural Group builds in Charleston, South Carolina and beyond, Marc Camens is acutely attuned to the intersection of these essential elements. This Kiawah Island stunner, which sits on a bluff overlooking a creek, is a perfect example.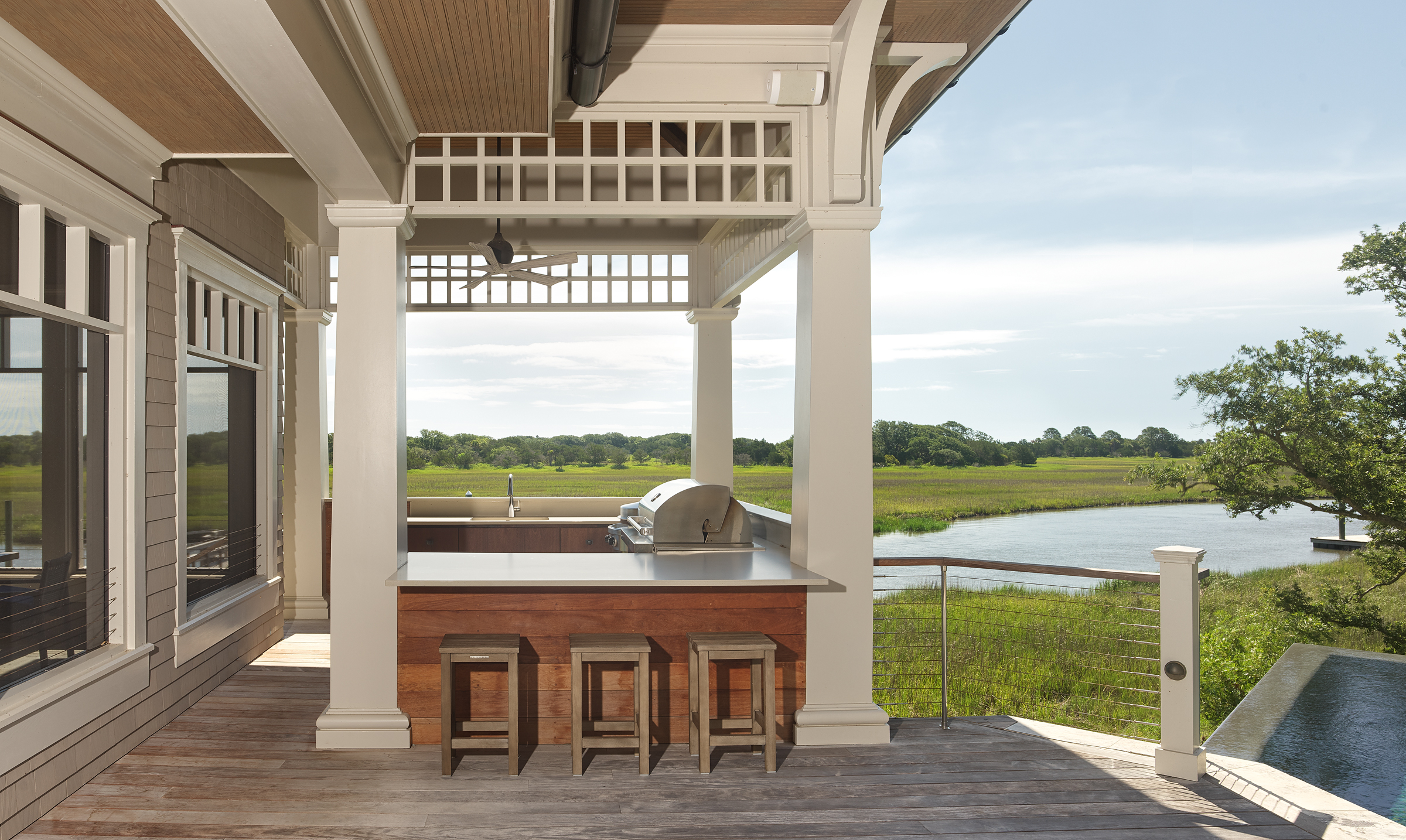 Light And Site Are Interrelated.
Light is transformative, wielding the power to change the energy and mood of a space. One of Marc's mentors, the late Norman Jaffe, would often say that an architect's job is to find and reveal the light. In this Kiawah Island home, Marc did just that by capturing all the eastern light that reflects off the water and bringing it into the home — from the site plan, to the orientation of the rooms, to the placement of the windows, and more.
As with every project, Marc visited the site early and often to let the site speak through its setting on the creek. In doing so, he was able to maximize the natural light and the 270-degree views that he wanted the home to participate in.
Flow Signals How A Space Feels.
Because this Kiawah Island home is nestled into a grove of oak trees and situated off a cul-de-sac, the location informed the flow of interior and exterior spaces. 
Marc implemented a sense of smooth fluidity that resonated with nature — from the entry through the kitchen and living spaces and out to the covered porch and beyond. Seamless transitions — not only from room to room, but also from interior to exterior — blur the lines and create an effortless flow between spaces.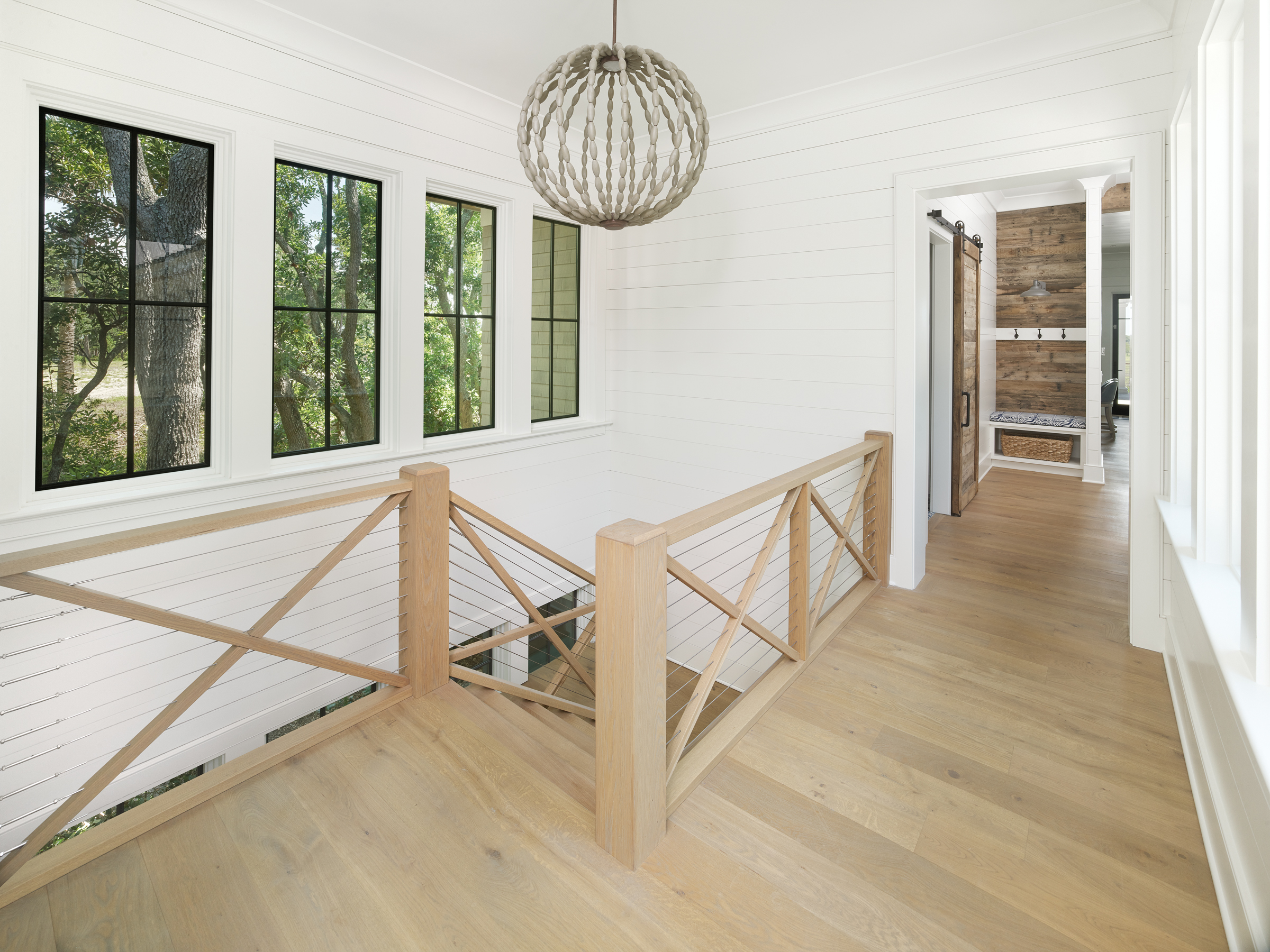 Light and flow are not formulaic.
There is no one-size-fits-most approach for the light and flow of a home. If you follow the energy — the light and flow of a site — and build in harmony with it, you get a different shape every time, says Marc. That's precisely why every single one of his homes is so unique.
At Camens Architectural Group, there will never be a repeated design, because Marc builds from the inside-out, wrapping the needs of the homeowner into the flow of the design while capturing the light perfectly.
If you're ready to integrate one-of-a-kind energy into the architectural design of your home, contact Marc today.