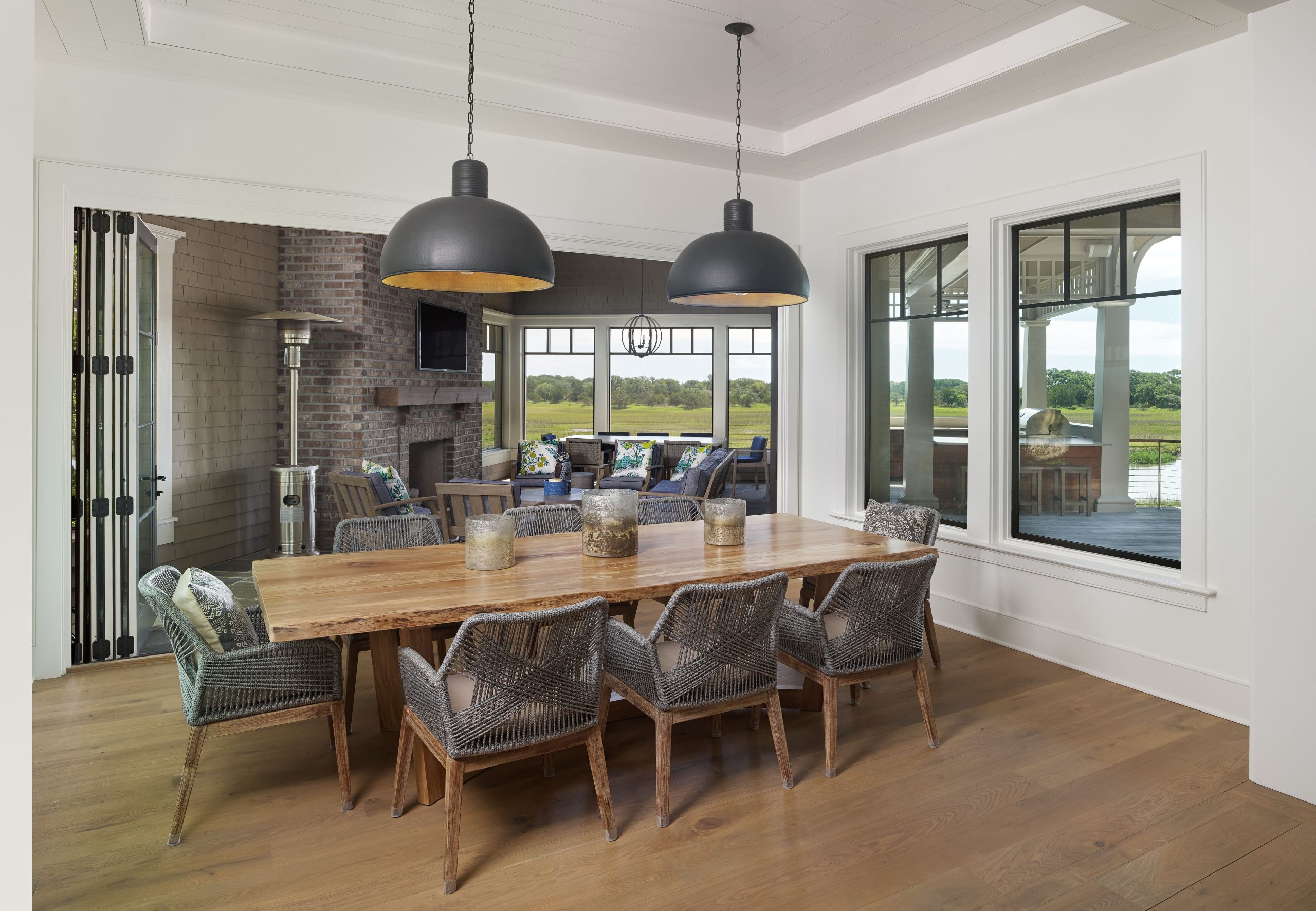 Inspired by Kiawah Island's Eastern Shore
One of the architectural design principles that heavily influences Marc Camens' work is visualizing a property from the inside out — and that includes not only a thorough understanding of how the homeowners live, but also how the site informs the design of the structure.
Visiting a home site early in the architectural design process allows Marc to see the surrounding topography, discover where and how the sun hits the earth, find the best views, orient the rooms, and more.
This multidimensional approach is important not only so the home responds to the natural setting around it, but also so it reflects the lives — and preferences — of its owners.
A Home That Features Its Site
Located on Kiawah's rugged eastern tip, this home is elevated on a hillside and boasts spectacular natural vegetation, grand trees, and incredible layered views of the marsh, river, and ocean.
"The site dictated a lot of the design of this house," says Marc. "We wanted to celebrate the homeowners' desire to bring the outdoors in while maximizing the views of the landscape — and we worked with the builder, Kingswood Custom Homes, to do just that."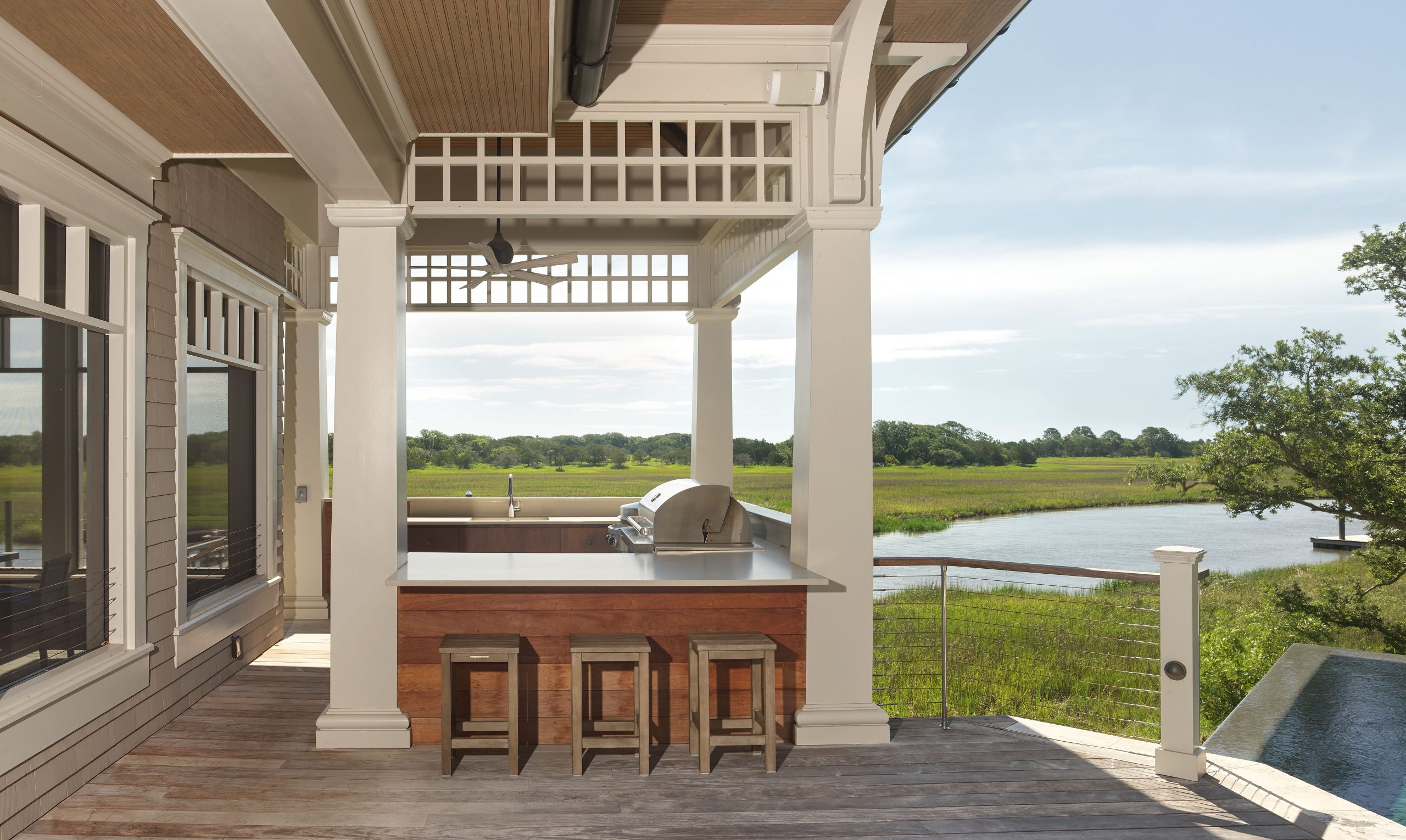 For example, thoughtfully placed windows strategically elevate the sense of ambient light and flow in the home.
There's also a fully retractable wall in the dining area that opens to a beautiful outdoor living space, extending the entertaining area outside.
A grill hut is not only functional for outdoor cooking; but the pavilion is a natural gathering place for guests, too.
Interior Details That Reference The Outdoors
Every home designed by Camens Architectural Group is completely unique — and this residence was no exception.
As the end of the island is a bit more raw in nature, that ethos inspired the integration of rustic materials and natural elements into this home, including the use of wood and brick throughout.
The ceilings are always an important plane of each room — and, here, wood beams offered space-defining details while creating a beautiful, textural counterpoint to the polished, modern-traditional elements of the home.
—
Each property designed by Marc Camens in the Coastal Carolinas tells a story of its organic surroundings and the unique lives of its homeowners.
Be inspired by our architectural design portfolio of work and, if you're thinking about building or renovating a property on Kiawah Island, contact us today.