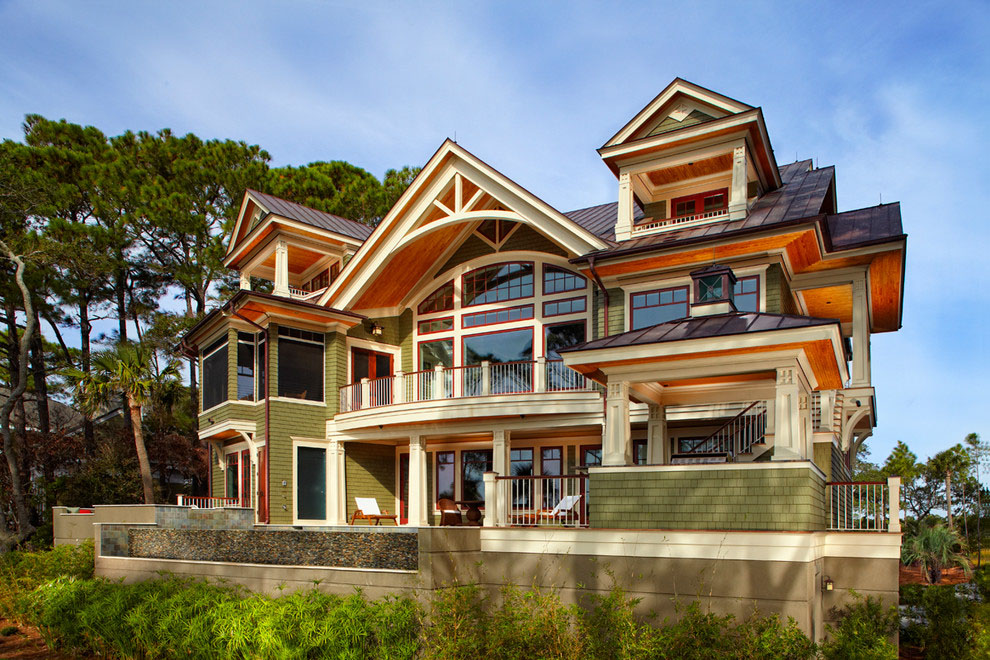 Distinctive Architectural Design That Blends Adirondack Warmth With Zen Spirit and Western Vibes
In Marc Camens' book, Rethinking Architecture From The Inside Out, he shares a number of stunning architectural designs from his portfolio — one of which he calls the "Adirondack Zen Cowboy" home.
This particular Kiawah Island property stands out as an incredibly special experience, where Marc and the homeowner collectively made every design decision together on the house — right down to the smallest detail.
Not only the distinctive architectural design, but also the collaboration with the client who had such a shared passion for the project, made this experience incredibly memorable and rewarding. Naturally, Marc and the owner are still close friends to this day.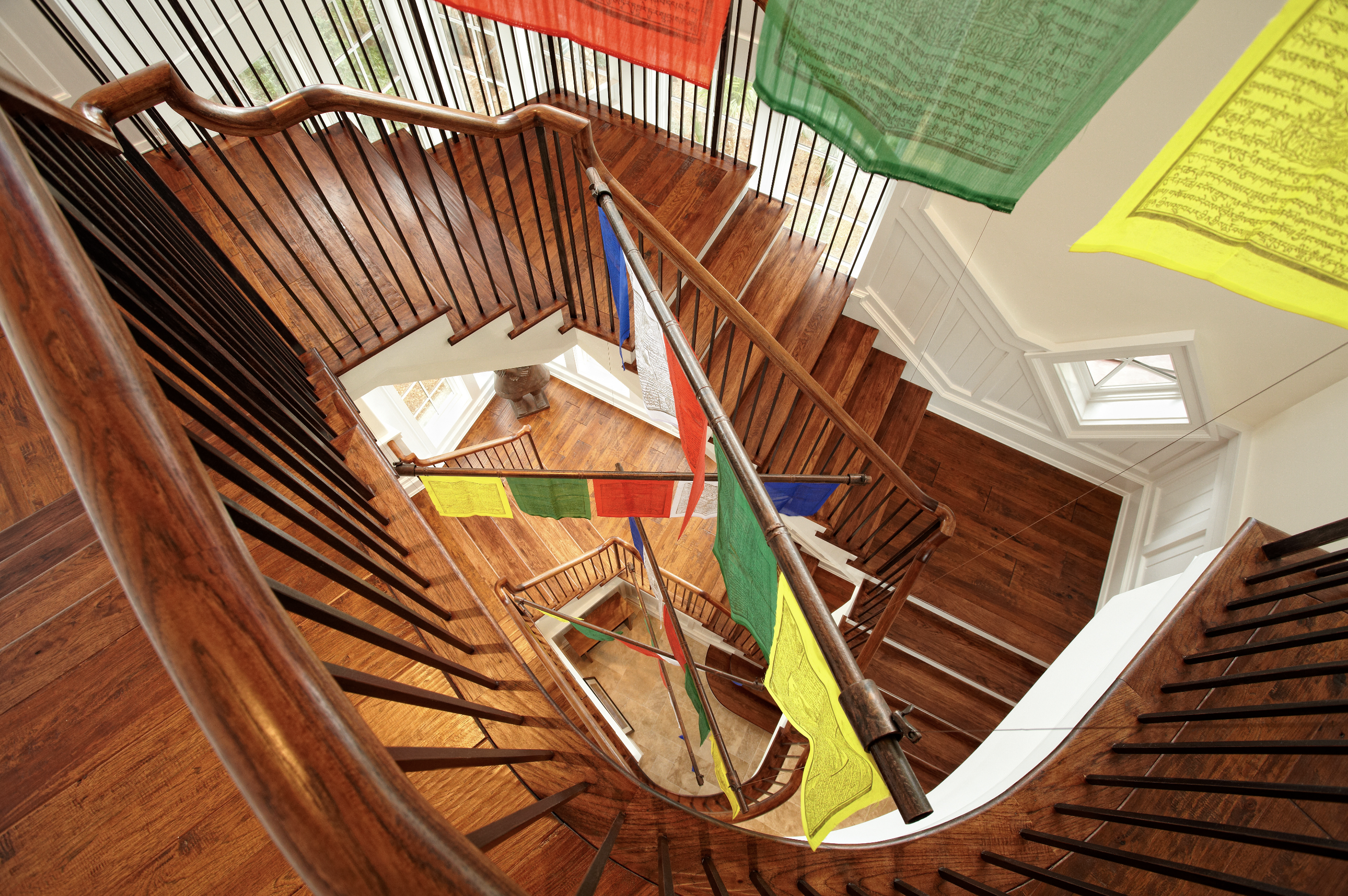 Blending Adirondack with Zen and the Wild West
The owner wanted the home to reflect all the places that the family had lived and traveled — including the Adirondacks, the American West, and the Far East. The lodge-inspired front porch that leads into a heart pine media room immediately opens the door to the exploration of destinations.
Upon entry into the home, one immediately notices the stunning, asymmetrical three-story stairway. Indeed, this feature is what seals the deal on this home's unique ode to its trio of styles.
Sculptures of terracotta warriors, inspired by those found in Xi'an, China, hold court in the landing areas of the suspended stairwell. The archer is positioned above the standing warrior, to protect him. Above, Tibetan prayer flags cascade down each level. And, ascending to the top level, there's a Western chandelier along with a painting of a cowboy over the fireplace.

Prioritizing Meaning — and Marsh Views
Not only does this home's architectural design reflect everything that's meaningful to the owner, it also responds to its site.
Located along a golf course, the floor plan is uniquely pivoted 15 degrees off the parallel with the road so that two buildings on the course were hidden from sight. It also ensured that the magnificent views of the marsh beyond could be fully celebrated both inside the home and in its outdoor living spaces.
—
Every design in Camens Architectural Group's portfolio is custom and one-of-a-kind, celebrating and challenging the ideas people have about architecture. Let's talk about your own exciting vision for your space.