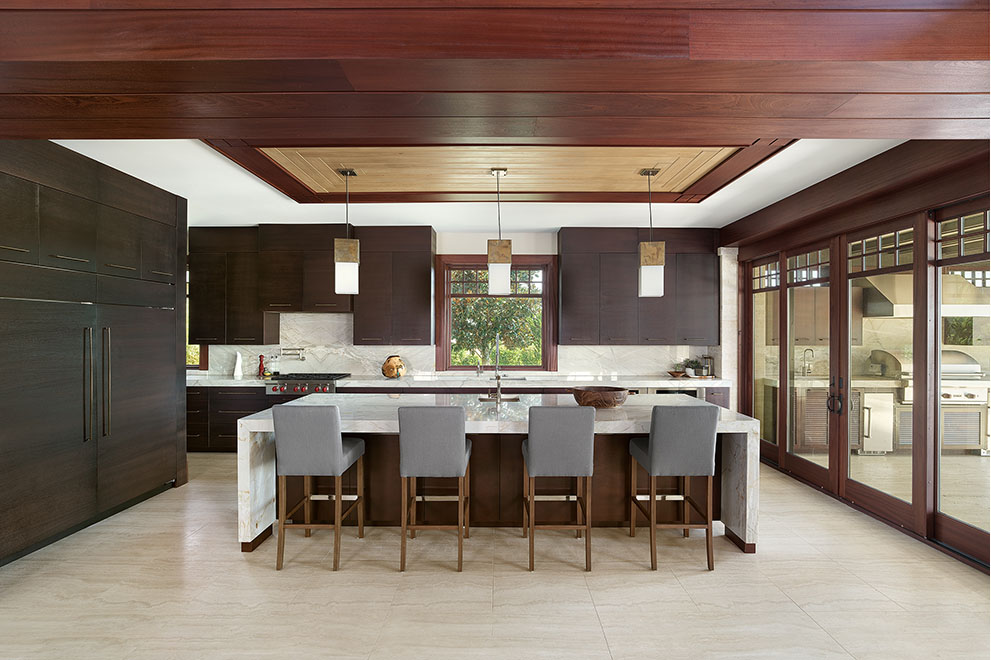 Rethinking Architecture From The Inside Out
Marc Camens has a passion for building incredible homes and stunning commercial spaces. As he approached three decades of work, the idea of writing a book for his children and grandchildren became a reality. Over the course of three years, he embarked on the great adventure of writing a book that showcases his life's work.
The best residential architects contribute new ideas to the industry, and that's what Marc's book, Rethinking Architecture From The Inside Out, does. Inside, incredible photographs accompany each home's story, its unique features, and the great relationship that Marc and the homeowners enjoy. It also challenges the ideas some people have about architecture. It's genuinely an exciting collection.
A Great Adventure
Marc describes the book writing process as a great adventure. "It's something I never imagined I'd do," he fondly recalls. Partnering with his editor, Megan Winkler, Marc revisited each home and told the story of how each came to be built. Sometimes, those conversations happened while he was driving through the Adirondacks and other times when he was on his way to the airport to visit a home site. Like all of the best residential architects, Marc worked on this side project while still making sure he took care of his clients.
Project of Reflection
"The book brings back all the memories," Marc says. "It's a reflection for me. When I started, I wanted just to have something to share with my kids and grandkids. It really turned into so much more."
The book features a collection of projects by Marc and Camens Architectural Group, highlighting his decades-long career. It serves as a beautiful exhibition of his work as one of the best residential architects in the world.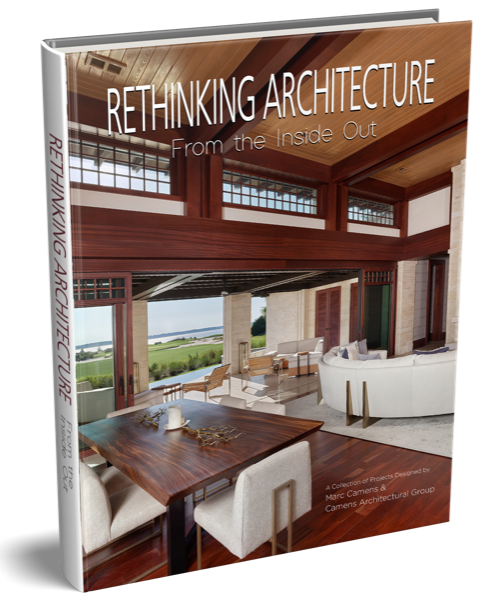 About the Book
Within the pages of Rethinking Architecture From the Inside Out, you'll find stunning homes that exemplify Marc's use of ceilings, materials, flow, and light to create an atmosphere within the interior spaces of each home. You'll be taken on a journey to learn what he means by the phrase, "We design homes from the inside out." With over 200 pages of nearly 500 stunning photographs and Marc's unusual design approach, the book is an extraordinary collection of projects that will inspire and delight. 
In the process of writing the book, Marc wanted to include every one of his clients' homes inside. Each home has its own unique story, and occupies an important place in the Camens Architectural Group portfolio. However, in the interest of space, the publisher ultimately decided which homes to feature, and so, many were left out. We know that you're going to love the projects that were chosen.
Along with these incredible projects is an entire section devoted to Marc's Design Principles, from wrapping the house around the way you live to the relationship between light and texture, and beyond. Another section presents the reader with various hand drawings and watercolor renditions. The collection is a beautiful addition to any architecture lover's library.
If you would like a copy of the book, please contact our office.