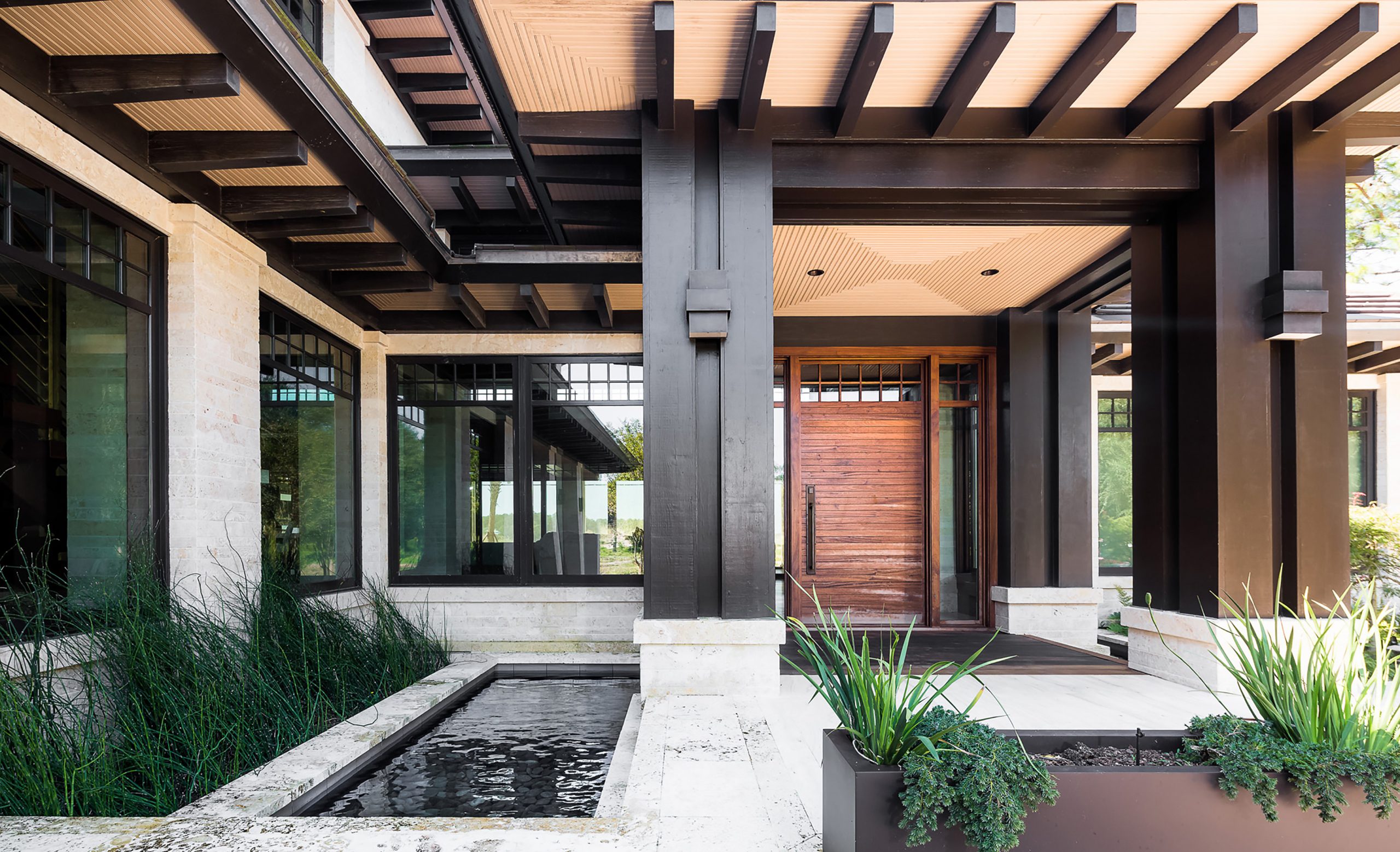 Southern Feng Shui in Architectural Design for the Perfectly Balanced Home
Feng shui is an ancient Chinese practice that emphasizes harmonious energy flow within a lived environment. The two words "feng" and "shui" literally translate into "wind" and "water," two natural elements that flow in free form.
The goal of the practice is to direct and balance these elements to enhance well-being, so there's a significant connection to the natural world.
In this way, chief architect Marc Camens has always intuitively designed homes in the Coastal Carolinas in accordance with his own version of east-meets-west "southern feng shui."
His core architectural design principles focus on how light and flow inform the energy of a home; how the thoughtful delineation of spaces can create harmony; and how architectural design can connect with and bring in nature.
"What I am in tune with is based on the space, the views, the light, and the flow — and these things, together, create the energy," says Camens.
The Importance of Light and Flow
Light and flow are two of the most powerful architectural design elements to create energy in a space. They are the life force of architecture. Light pumps vitality into a space and flow offers the dynamism necessary to achieve both fluidity and peacefulness. The ease of moving through spaces is something that people immediately feel, and it's something people can see and interact with.
One of Camens' mentors, the late Norman Jaffe, said that an architect's job is to find and reveal the light. Camens always walks a site early in the architectural design process to identify how to integrate light throughout a home.
Light-filled spaces are also often indicative of an open floor plan, which likewise offers coveted vitality. Seamless transitions — not only from room to room, but also from interior to exterior — blur the lines and create an effortless flow between spaces.
But this process is hardly formulaic. Every site and every home will have a different shape when you follow the light and flow and build in harmony with it.
Harmony Through Space Planning
When it comes to open floor plans, one thing that should be kept in mind is people's innate desire for delineated spaces. This remains in the collective consciousness, so open space planning requires the use of transitional elements in the flooring, ceiling, and pediments that separate different sections of the home by function.
Sensitive transitions from one room to another are necessary to create harmony and make those emotional shifts between rooms that people crave.
In much the same way, there's always a need for a thoughtful separation of public-facing spaces and private spaces, in accordance with a homeowner's lifestyle and preferences.

Connecting to the Natural World
Introducing organic elements into architectural design is one of the most effective ways of bringing a sense of balance and immutability into a home. This is not only characteristic of feng shui but also biophilic design.
People build homes in incredible landscapes because they crave harmonious interaction with nature. At Camens Architectural Group, we always design in response to the natural environment with an eye toward bringing outside energy inside.
The best way to integrate the indoors with the outdoors is to blur the edges between the two. The better an architect can blur the edge, the better people feel and the better energy flows. Designing in response to nature can also look like integrating natural, organic colors and textures and engaging the senses through plants and water features.
It's all in service of harnessing the properties of nature and establishing harmony between an individual and their environment.
Indeed, this is what feng shui is all about.
—
Explore our portfolio of custom homes to see our unique application of "southern feng shui" and let's chat about your homebuilding dreams and how we can create balance and harmony for your space.