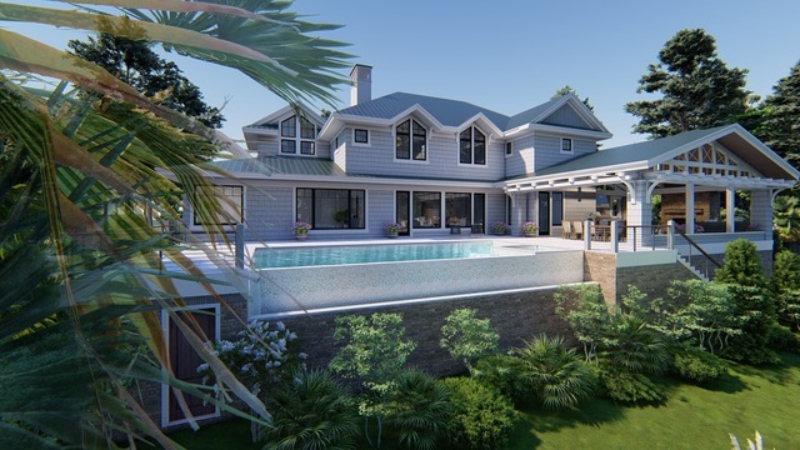 Envisioning A Custom Dream Home Through The Power of Photorealistic Technology
Architecture isn't about static images.
It's about how light and flow dictate the energy of a home. It's about how you transition from one space to the next, and how a structure relates to the people living within it.
That's why two-dimensional drawings of a custom dream home always fall short of conveying the broader experience of the property to the owners. It can be difficult to envision what it will look like in reality — even with the best-laid plans.
That's where innovative, photorealistic technology comes into the picture — along with the skill of a visionary residential architect like Marc Camens.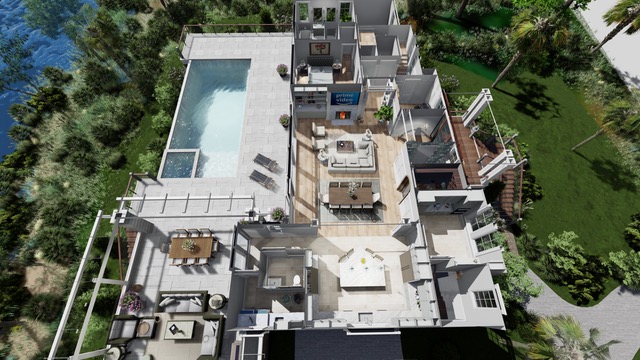 Technology-Driven Visualization Is A Game-Changer
Technology-driven visualization is something we've invested heavily in at Camens Architectural Group because we know how important it is for our clients to see their property come to life —before we even break ground.
This residence is just one example of where we implemented this tool.
Bringing A Legacy Property To Life
We recently designed a legacy house on Kiawah Island for a large, extended family. It was important to them to have a sizable central gathering space — kitchen, living, and dining — on the first level along with an expanded outdoor entertaining area and pool. Upstairs, we created private domains for each set of family members.
"The best description of this house's design was offered to the family through our 3-D photorealistic shots and fly-throughs that exemplified our experience of the property as architects," says Marc Camens. "It's a phenomenal tool that allows our homeowners to see the home as we see it in our minds' eye, so we can get every single detail right."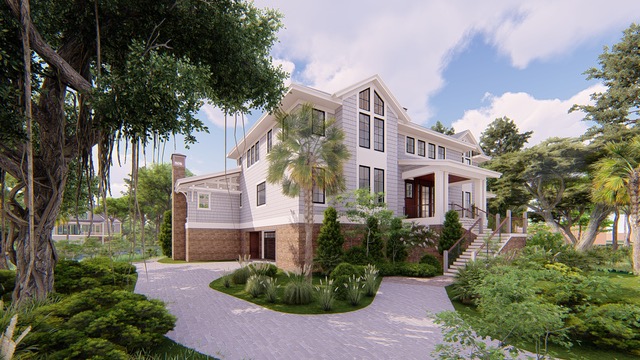 Not only does this type of rendering show the architectural details and how one open space transitions to the next, it also shows what the actual views will be from every window. That includes lighting, too, so owners can see the true ambient changes in a room throughout the day.
Once we achieved consensus for the property, we were ready to build it — in partnership with Mangan Construction and interior designer Janet Morganti, ASID, IDS.
—
The design of this Kiawah Island home — and the technology used to bring it to life in the planning stages — is just one example of the visionary talent that makes Marc Camens and his team some of the best residential architects working in the Coastal Carolinas area. Contact us to learn more about how we can bring your own dream home to life.