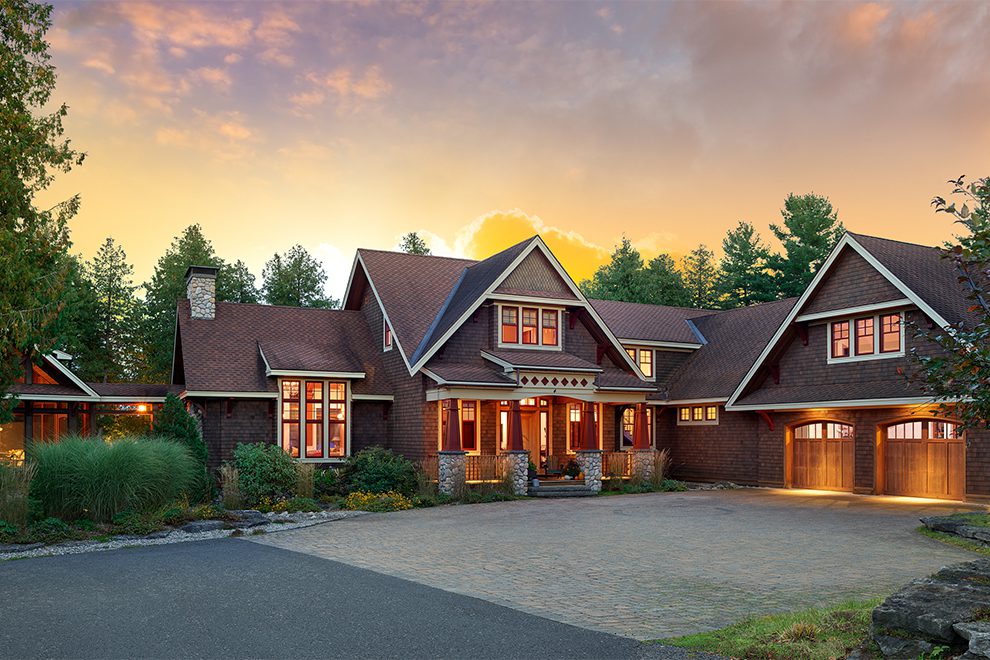 Adirondack Camp Style Meets Charleston Charm in Lake Placid
The Adirondacks are an incredibly scenic part of the United States, extending across six-million acres of private and public land, including Lake Champlain.
The lake stretches the border between the Adirondacks in New York and the Green Mountains in Vermont, and it's also the site of the Battle of Valcour Island in 1776, which is generally regarded as one of the first naval battles of the American Revolutionary War.
It's at this naturally beautiful and historically rich setting, in the town of Lake Placid, New York, where chief architect Marc Camens created a one-of-a-kind home that combined the best of Adirondack style and Charleston charm.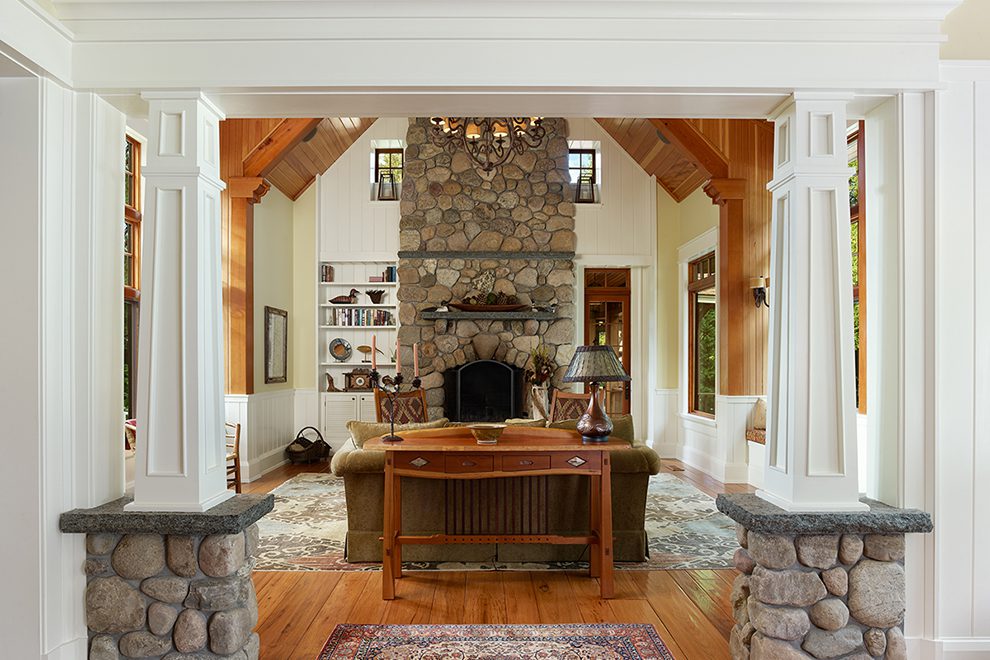 A fusion of rustic and refined style
Before relocating to the Coastal Carolinas in 1999, Camens worked almost exclusively in the Adirondacks, designing custom dream homes in response to natural environments — just as he does now on Kiawah Island.
So, he was uniquely well-equipped for this fusion project in Lake Placid.
Because his client splits time between the Adirondacks and the Lowcountry, his vision was for a home that seamlessly integrated the best of both of those styles — nodding to a mix of rustic warmth and refined charm.
One of the most noticeable and signature elements of this property is the extensive use of natural stone, both outside and inside. Not only does this blur the lines between the exterior and interior of the home, it offers a statement-making nod to Great Camp architecture.
Inside, the grand lodge-style hearths mingle with white shiplap walls, wainscoting, and moldings that recall Southern traditional style.
Look up, and you'll also see notable ceilings throughout that define and refine each room. Camens believes ceilings are the most important plane of a home. His adept skill at creating sophisticated, space-defining ceilings is evident here to integrate both styles in the home.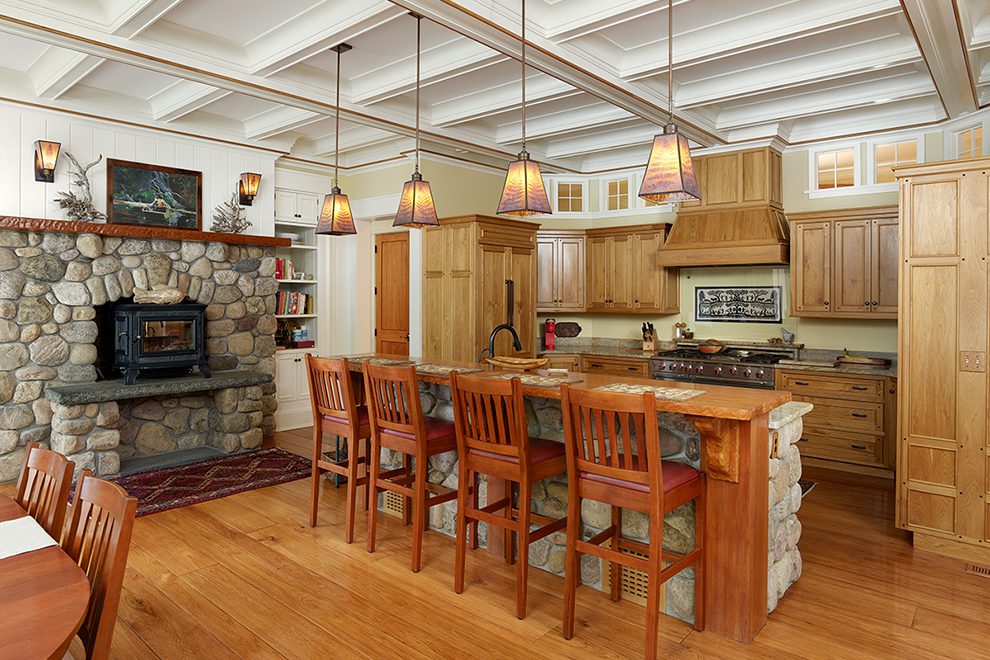 Maximizing the site
While this property is a visual stunner, there is far more than initially meets the eye. In every project, Camens designs from the inside out to create a truly intuitive home that fits the lifestyle of its residents and responds to its setting.
Here, that meant truly understanding the interaction between the architecture and its surroundings. Because of the historical significance of this setting across Lake Champlain, it was critical to orient every room to encompass and acknowledge it — and the stunning views it now affords.
The same goes for the wooded site, where Camens worked to preserve as many trees as possible while nestling the home among them for maximum impact and to contribute to the Adirondack feel.
—
Every design in Camens Architectural Group's portfolio is custom and one-of-a-kind. It's what makes him one of the best residential architects in the areas he serves. Let's talk about your own exciting vision for your space.