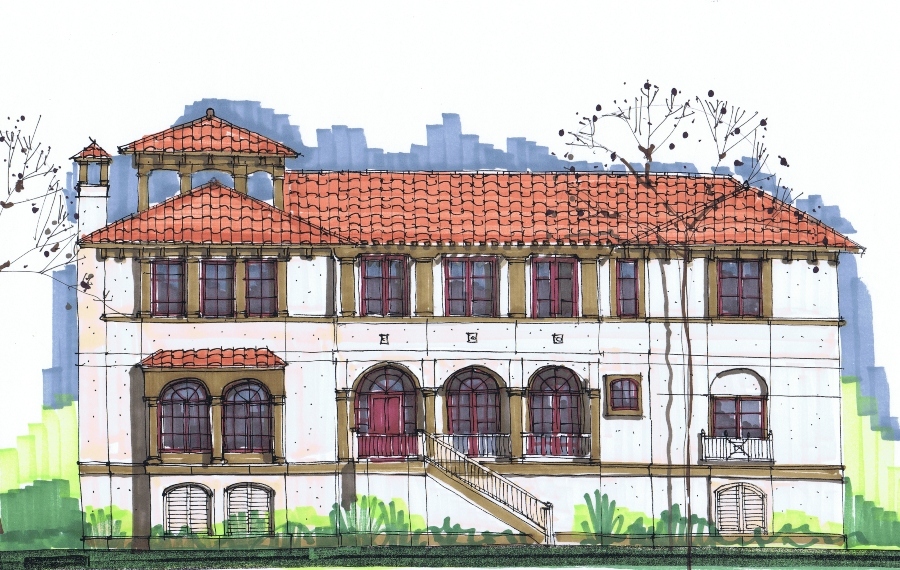 A Special Touch – Hand Drawn Homes
The best residential architects in the world look at their work both as an art and a science. However, few architectural firms begin the design process with sketches these days. Here at Camens, we still use the lost art of hand-drawn homes in the early phase of design to capture a home's essence. It's a profoundly personal way to design homes. Here's why we do it.
Walking the Site, Pencils in Hand
One of the guiding principles here at Camens Architectural Group is: walk the site early and often. When Marc Camens spends time on the homesite early in the process, he often has his sketch materials in hand. The art of hand-drawn homes adds a special touch to the design process. It's a method used by the best residential architects in decades past, and the art of first creating a home on paper is becoming rarer as architects automate processes throughout their business. While we utilize innovative 3D rendering software in the design process, to personalize everything down to the trees on the property and the angle of sunlight throughout the day, every home begins as a set of sketches in Marc's hand.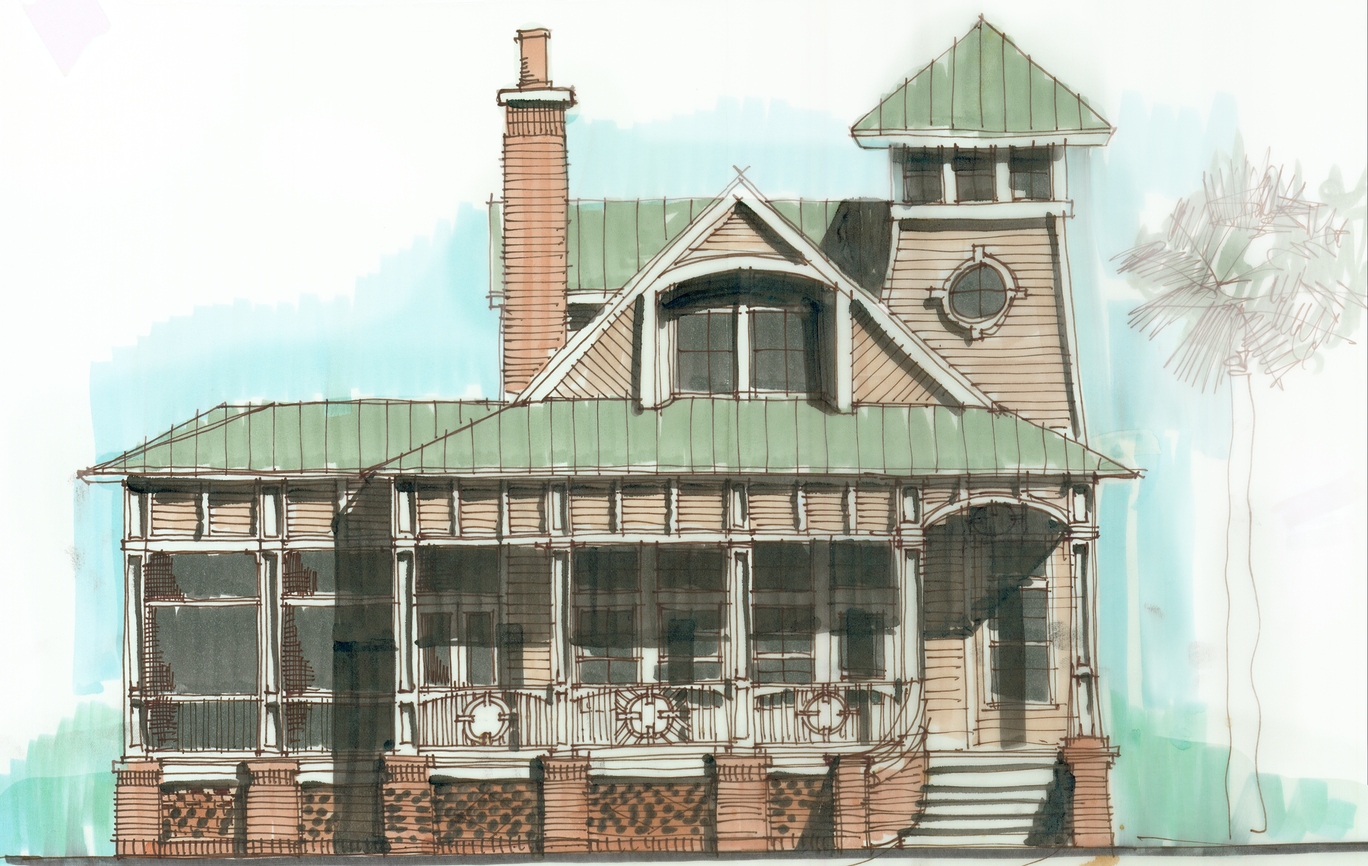 Designing Homes is Personal
Marc tells stories of sitting by campfires and across dinner tables, sketching out home ideas while his clients walk him through their dream features. For one home project in which the client was a prestigious lawyer, Marc sat at one end of a conference table while the client sat at the other. He recalls many hours spent sliding sketches along the tabletop to one another as he and the client contributed to the house plans between case notes and phone calls.
The home design process is naturally personal for homeowners, but it's also an incredibly personal experience for Marc. He designs homes that are for people, so much so that he never calls the homes his. They are for the owners who live in them, built to their unique needs and lifestyles. Part of making the design experience a personal one involves creating the design personally through sketches.
Sketching on the Go
One of the other benefits of sketching homes at the beginning of the project is that it's an entirely portable process. The best residential architects know that they are serving their clients as humans just as much as they are building a home. Our clients love visiting the office to view their home in 3D renderings, but nothing replaces meeting your architect on your homesite, looking through sketches, and standing right where your future front door or dining room will be.
Are you ready to begin the processes of building your dream home? Contact us today to get started and learn more about what makes Camens Architectural Group different.