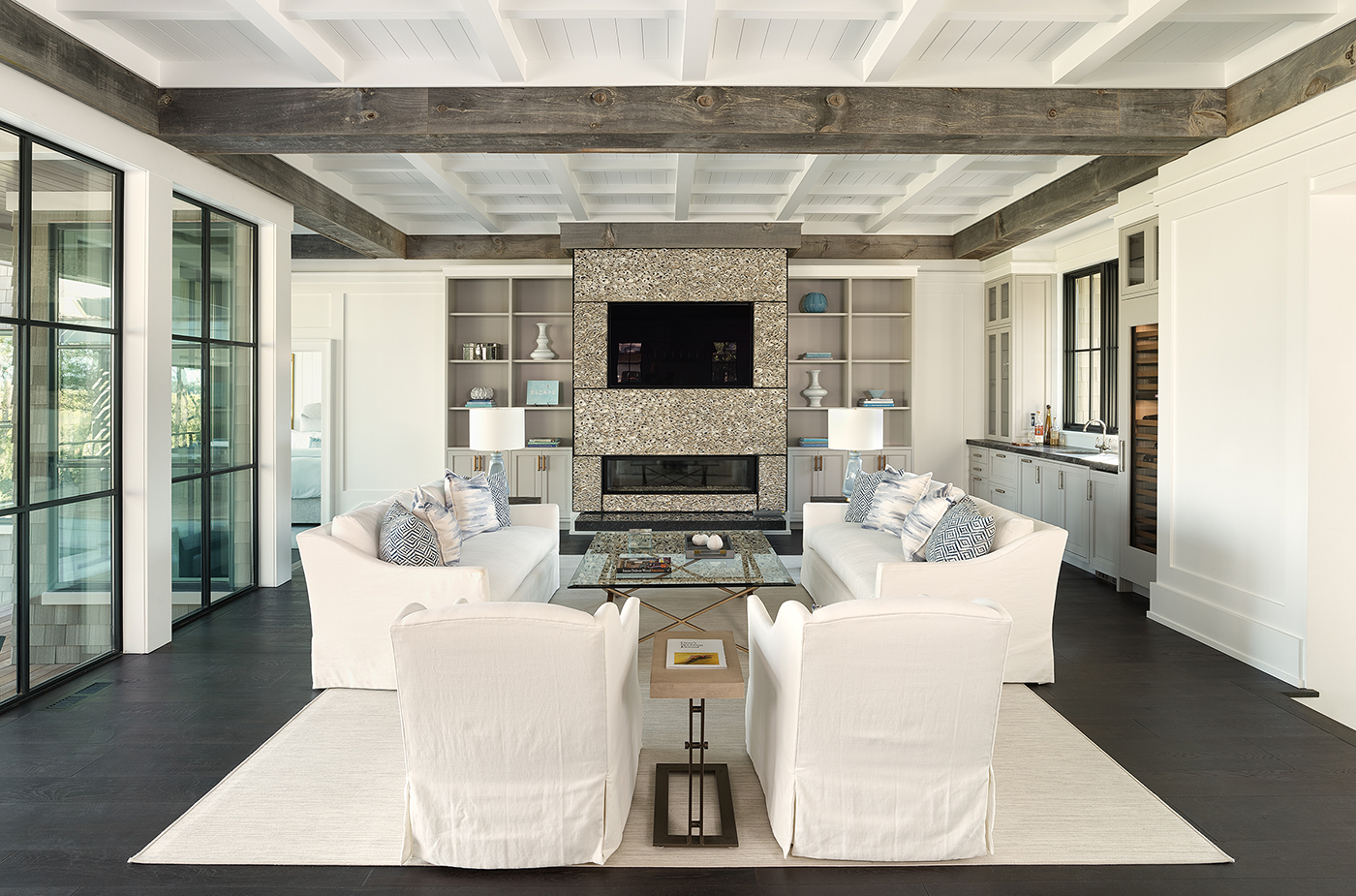 The Relationship Between Interior Design & Architectural Design
At Camens Architectural Group, we design homes from the inside out. That means that we consult and work with interior designers throughout the process to help select finishes, eventually place furniture, and assist with project management depending on our client's needs. Like architectural design, interior design is more complex than some people realize, and team members in both industries should work together whenever possible.
Our Approach To Both Disciplines
Chief Architect, Marc Camens, and team invite interior designers to assist clients in the selection of finishes, fixtures, and appliances. Laurin Malatich of Malatich-Cochran Design has worked with Marc on several projects and notes how differently the team at Camens Architectural Group approaches interior design.
"Marc takes his work a little further than most architects and his work will lead into interior design. He helps the homeowner identify what type of materials to use on the interiors, and then I take it from there," Laurin says.
For instance, Marc will plan for a backsplash in a kitchen, create the dimensions, and then make suggestions. Laurin and her team then go shopping with the homeowner to decide what that backsplash might look like, whether they want subway tile, a full stone slab, or something like a herringbone pattern in one area and a grid in another. "I look at it as the follow-through for the project that helps connect the dots in Marc's initial design to achieve the desired result," she notes.

Working Together For A Better Result
Working on both the interior and architectural design at the same time mitigates future challenges and saves money in the long run. If, for instance, the initial plans call for the placement of a light's junction box that may look better elsewhere, this early collaboration keeps costs down and saves time during construction.
Another challenge that may arise includes existing furniture. Many owners, understandably, want to use their current pieces in their new home. Interior designers assist in the architectural design process by making sure beloved pieces have enough room in the new spaces. A bedroom set that worked well in a previous home may crowd a wall in the new bedroom. In such cases, the interior designers we work with can make suggestions about possible adjustments to the design.
Building a home is often like solving a large puzzle, and when the architect, interior designer, and homeowners are all on the same page, the result is the best representation of the owners' dreams.
Ready to see your dreams come to life? Contact us today to set up an appointment.