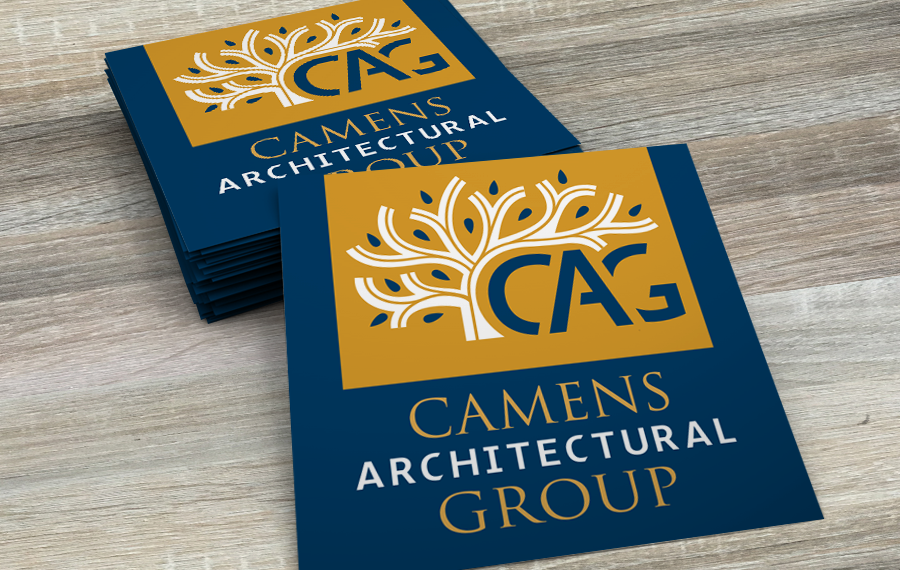 Organic Design Takes On New Life In Our New Logo
An integration with nature, an energetic flow between rooms, and a home built around your lifestyle – these are just some of the hallmarks of Marc Camens' architectural work. We are proud to announce Camens Architectural Group's new logo, and new look and feel online. Its nod to nature and the website's more streamlined experience represent Chief Architect Marc Camens' focus on building with nature, for human beings.
Comfort and Nature Go Hand-In-Hand
One of our guiding principles here at Camens Architectural Group is, "When you're comfortable, you can take in nature." As Chief Architect, Marc explores the relationships between nature and the potential home design even before putting pencil to paper. He walks the site, takes in the sunrise and the sunset, and notes each tree's effect on the eventual home – where it will cast shadows and how it may be framed by a window when looking on it from inside the home. Each time you walk into a home that Marc has built, you feel its close relationship with nature. The edge between the interiors and exteriors is blurred so that the home feels like it's in a continual courtship with the landscape.
As Marc says, all humans need to live in and with nature. For decades, the image of a tree has represented Marc's continued dedication to organic architecture, integration with nature, and an immersive design process. Despite several iterations of logo design, the one aspect we knew had to remain consistent was the tree element.
A Mix of Modern and Traditional
One look at the new logo, and it's evident that the portfolio of homes built by Camens Architectural Group includes both modern design and traditional architecture. The blend of a traditional serif font with the more modern, san serif in our name is no accident. Much like his architectural designs, Marc took to pencil and paper while working with a designer to reveal the new logo's look and feel.
The result is an energetic but elegant logo. There's the flowing aspect of the limbs and leaves – much like the flow of energy through the homes Marc builds. The grounding aspect of the initials "CAG" helps root the tree even more. Finally, in our name, Camens Architectural Group, we pay homage to traditional design with a nod to the progressive, ever-evolving approach for which Chief Architect Marc Camens has become known.
Energy That Flows
We invite you to peruse the new pages of our website. You'll notice many aspects that feel familiar, and there are new parts that reflect the flow of energy that makes Camens-style architecture unique. Our website now reflects the personality and character of Marc and the entire Camens team. We've given you behind-the-scenes glimpses at Marc's hand-drawn residential sketches as well as stunning 3D renderings. As you move about the website, it flows beautifully, just like our homes.
Ready to get started building the home of your dreams? Contact us today.