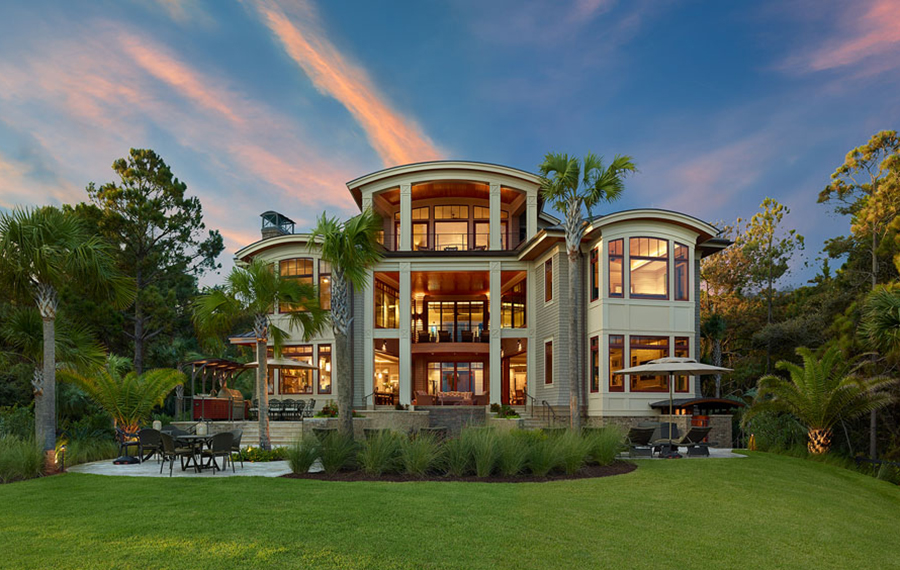 Meet Chief Architect Marc Camens
Since he was ten years old, Chief Architect Marc Camens knew that he wanted to build homes. Throughout his career, he has worked with incredible clients, alongside boundary-pushing mentors, and among some of the most beautiful countrysides in the world. His portfolio speaks volumes about his work, but we wanted you to get to know Marc, in his own words.

How Did You Get Your Start?
I knew I wanted to be an architect from the time I was ten years old, and I've been in the business since 1978. I went to school at Kent State University, where the professors and everyone in the department were genuinely supportive of my work. Then, early in my career, I met Norman Jaffe, an extraordinarily talented and well-known architect in the Hamptons. I asked him if he wanted to work with me, and he said, "Sure, kid. I'll work with you." That mentorship changed the course of my career.
One of the most important things I remember from working with Norman was when he said sheetrock is a dead material. To this day, I never use it in my designs. Instead, I like to use textured and organic materials – stone, hardwood, plaster – to create life in a design.
After vacationing in Kiawah Island and the Charleston area, I realized it's where I ultimately wanted to end up. So, in 1998, I moved my practice to the Lowcountry. Being Chief Architect of Camens Architectural Group is a dream come true for me. To do it in the Lowcountry is truly special.
Where Do You Derive Inspiration?
The inspiration in Charleston is downtown. The history, the beauty, and the residential architecture, in particular, pays a lot of attention to detail. People love Downtown Charleston for those details, and they want to bring similar details inside their own homes.
I travel to Italy every year, and there are hints of Italian architecture in my work, too. Like the architecture of Charleston, there's an attunement to detail in Italian architecture that can't be denied. And, of course, the Adirondacks plays a role in my work. I started my firm up north, but features, like the great rooms in many of our designs, came south with me.
Can You Briefly Describe Your Process?
I always start with the question, "How do you want to live?" Once I understand what my clients' lives are like, then I can start designing. The process looks different for everyone. For instance, one house started with me spending a three-day weekend with the owners, camping out at the homesite. We cooked phenomenal Italian food over the fire and watched the sunrise and sunset every day. I brought my drafting supplies to the site and sketched design ideas as we talked over the fire and shared a great bottle of wine.
Another client stood with me on her site and looked out to the ocean. She said, "I want it to open up like this," and spread her arms out as if she were hugging the view. In that home, each room looks out onto the ocean. The central patio fits snuggly into the home's two "arms," and the whole design wraps around the family's lifestyle.
For me, the design process starts with walking the site, getting to know my clients thoroughly, and forming a strong relationship with them. I find that people really do appreciate having the Chief Architect of the firm they've hired on-site with them, going over details, and asking for their input in the process. It's very collaborative and in the end, we all become friends.
One of the unique things we do is, early in the process, my hand-drawn plans are put into our 3D rendering software. Our team can personalize everything, so when a client sees their home in this rendering software, they see it with all the lot's trees still intact, the finishes on the walls, and floors, that sort of thing. We've even been able to decide on paint colors at this early stage of the process, which is very new to our industry.
When the house is built and I get a chance to visit the homeowners, my first question is: "How does it live?" It's their house, and the most important thing is that it works for them.
Do you want to get to know Chief Architect Marc Camens better? Contact us today to get started on the home of your dreams.