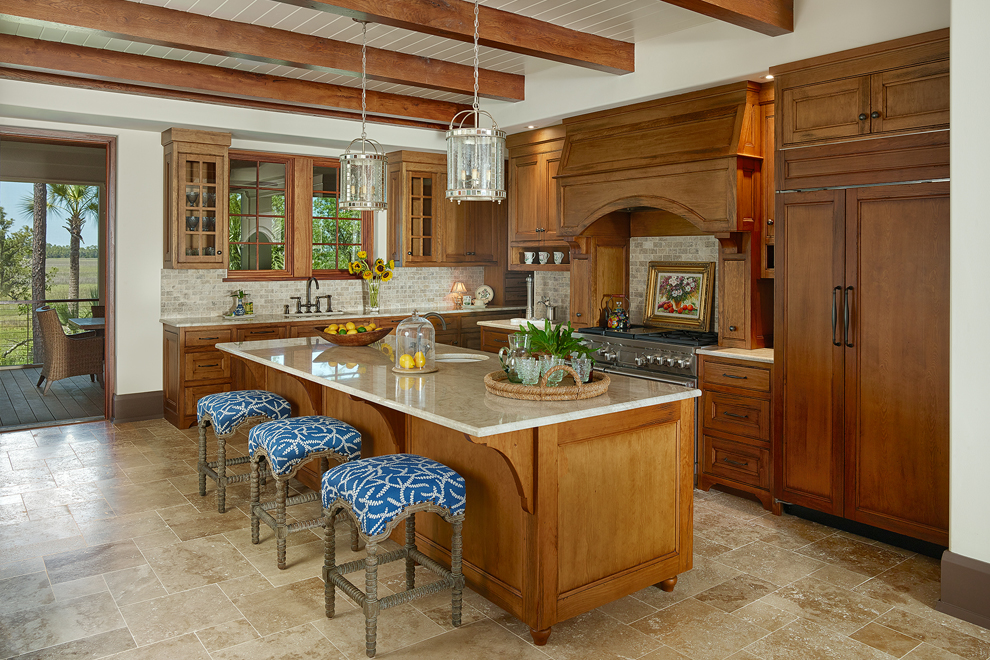 Designing European-Inspired Homes For American Families
Bringing the style and feel of European design to the States can be tricky. While certain aspects of a home must remain American, such as the size and proportions of appliances and doorways, infusing a residence with European qualities has to be done so that it feels authentic. Otherwise, you might end up with a disjointed design. Add to that, strict neighborhood guidelines like those on Kiawah Island, and creating a European oasis might be too difficult for some residential architecture firms.

European Residential Architecture On Kiawah Island?
When presented with the challenge of creating a home that's Kiawah on the outside but Tuscany on the inside, Marc Camens jumped at the chance. In fact, it was the perfect creative challenge for Marc, who travels to Tuscany each year. His knowledge of Italian design is personal and vast.
Working with massive oak trees that had to be preserved on the site, Marc created a home that embraces nature. Built in a U-shape, the home hugs a courtyard that features large-scale floor tiles, ornate lanterns flanking the outdoor fireplace, and room for ample guest seating. A bridge over the courtyard keeps the space from feeling overwhelmingly lofty. There, a daybed swings gently from the ceiling. Over the pool, a trellis creates a visual intimacy that drops the scale to one that's comfortable, while still preserving the views.
Tuscan Interiors And A Sense Of Scale
Inside, 12-inch thick walls mimic those found in classic Tuscan villas. Arched doorways and rounded corners provide a softer experience while moving through them. Dark crown molding nods to the Old World while creating a similar sense of scale as the exteriors. Often in his residential architecture projects, Marc will play with scale to create more intimate spaces. He and his team believe that tall spaces need visual cues to people from feeling ungrounded while in them.
Custom cabinetry in the kitchen feels like it has served multiple generations. Just off the kitchen sits a screened porch, where the family can enjoy meals throughout the year.
Wrapped around the way the owners live, this Tuscan-inspired home isn't trendy or constructed from a laundry-list of design elements. Instead, it's a timeless design, which is a feature of European residential architecture that makes it so enviable. Like every Camens home, this one showcases the unique personalities of the owners and their family in every room.
Ready to explore the possibilities for your next home? We're thrilled to design it for you. Contact us today to begin.