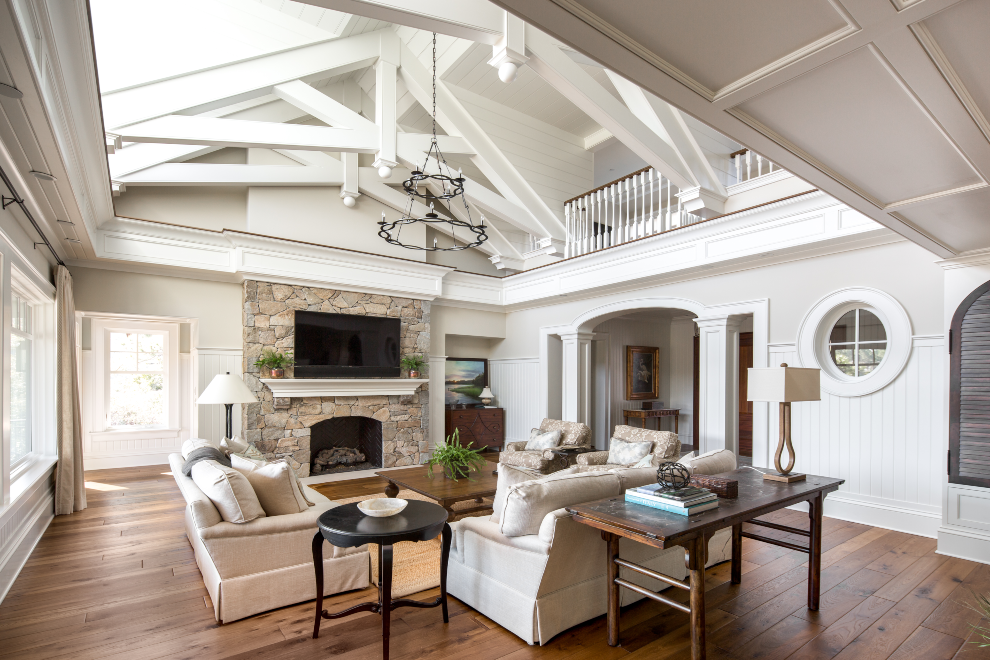 This gorgeous shingle-style home was inspired by the Adirondack style, with some added Charleston charm to make it a stunning addition to its exclusive neighborhood. When you enter the front, you're immediately struck by the lagoon out back, captured through a portal window feature in the entry and enhanced by intentional ceilings throughout – and that's just the first impression.
Stunning Ceilings
When searching for residential architects, you've likely found that each one has a few signature features. For Marc Camens, the ceilings of a home are the most important design feature. This home is a fantastic example of how we create memorable ceilings in each space. In the living room, the beamed vaulted ceilings draw the eye up to the natural light that filters through the external dormer windows. Mirroring the design on the opposite side are internal dormer balconies, a feature that creates even more openness and a calming sense of symmetry.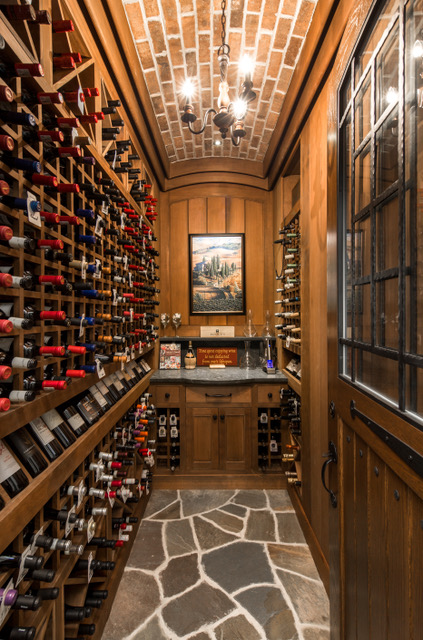 Craftsmanship and Attention to Detail
Layers of detail, from the beadboard three quarters up the wall to the crown molding and the beams above, help break up the voluminous space in the living room while remaining true to the cohesive design. Changes in flooring patterns and materials indicate transitional areas as you walk between rooms. Above, ceiling treatments differ from room to room to bring the height of the space down to human scale or, alternatively as in the tower stairway, to guide the eye upward.
Custom Features
This home is truly an expression of its owners. Personal touches throughout help make it a special place to live. Natural light floods the circular staircase that leads to guest quarters upstairs. An Old World-inspired wine storage space features a stone floor and brick ceiling, making it look like it has been there for longer than the rest of the home.
Custom cabinetry in the kitchen – an offering that most residential architects love to incorporate – creates a clean space to work and relax. The rock-faced fireplace in the living room interjects an organic vibe into the cozy space, and the infinity-edge pool and deck, elevated above the lagoon, extends the indoor living outside.
Are you ready to stop the search for residential architects? We specialize in custom Lowcountry homes and would love to discuss your dreams for your custom build with you soon. Contact us today to get started.