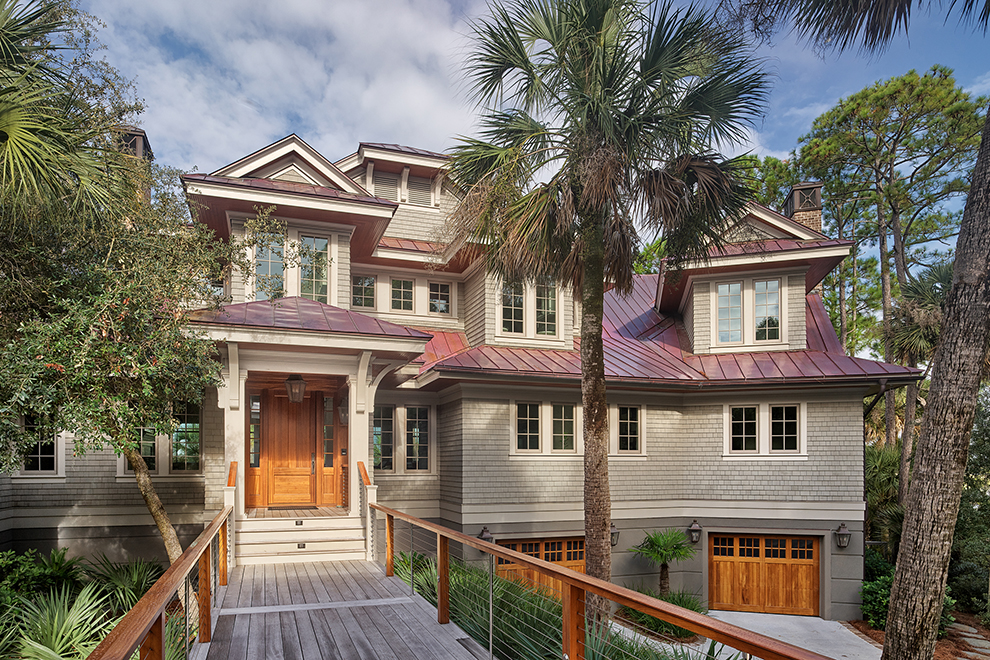 Bridging the Outside with the Inside on Kiawah Island
Designing a home from the inside out is one of Marc Camens' longstanding architectural design principles — and it's one of the ways he seamlessly forms a figurative bridge between a property and its surrounding natural landscape.
Sometimes, an actual bridge may even come into play — as was the case with a beautiful Kiawah Island home he designed on Moon Tide Lane.
Bridging The Inside With The Outdoors
The presence of a prominent dune at the top of the Moon Tide Lane property as well as the availability of a 180-degree view of the marsh shaped our initial architectural design concept so that it truly resonated with the site.
By visiting the site early in the design process, Marc Camens was able to see and interact with the topography of the property and envision the best way to transition from the road to the home.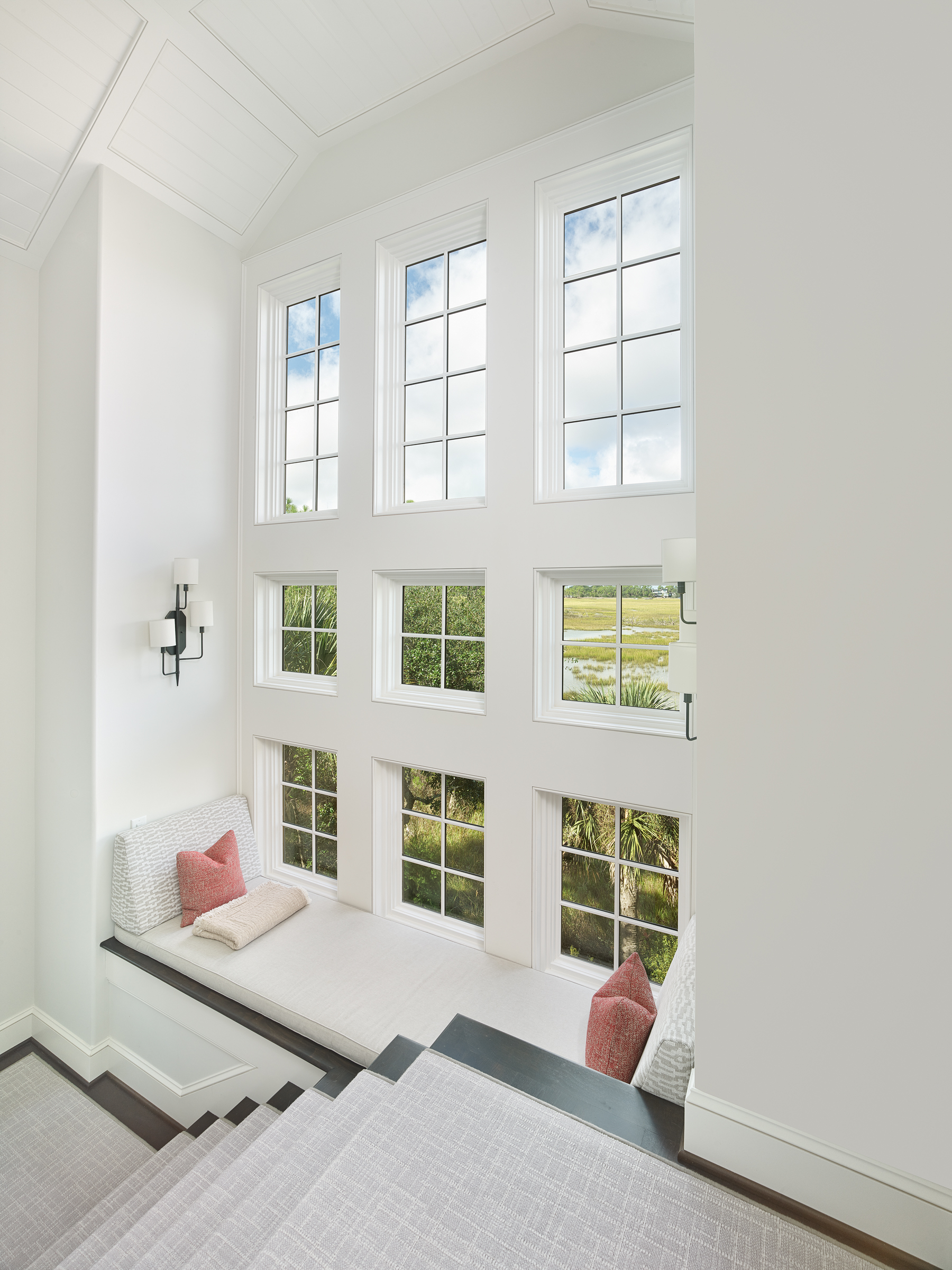 Here, that transition meant a statement-making entry porch and footbridge leading to the front door while accommodating the downward-sloping dune and the setback orientation of the home.
Bringing The Views In
Inside the home, there was an incredible opportunity to strategically use the architectural design to capture the natural light and the panoramic vistas of the property.
That meant a U-shaped plan, to which we added a series of dormers to define the roofline and circulate the architecture of the home while integrating extensive covered patio and deck spaces.
To ensure the home's open layout maximized the marsh views outside, we literally walked the property in the early planning stages and stood where different rooms and windows would be. It's all part of our multidimensional approach to design.
Inside, the recessed ceilings and other ceiling-defining details — another signature of Marc Camens' work — beautifully delineate the public spaces, including the kitchen, living, and dining areas.
Building In More Outdoor Living Space
The owners of this home subsequently bought the neighboring plot of land to further extend their views — and their outdoor living zones. We're currently planning the design for an open porch area next door that's tied to the pool, creating even more ways to embrace the indoor-outdoor lifestyle.
— 
This striking Kiawah Island home is just one example of Marc Camens' approach to architecture that fully integrates the indoors with the outdoors while letting the natural elements of the site speak through the design.
 Explore other examples of our work and connect with us about creating a home that's personalized to you while honoring the majestic elements of nature around you.