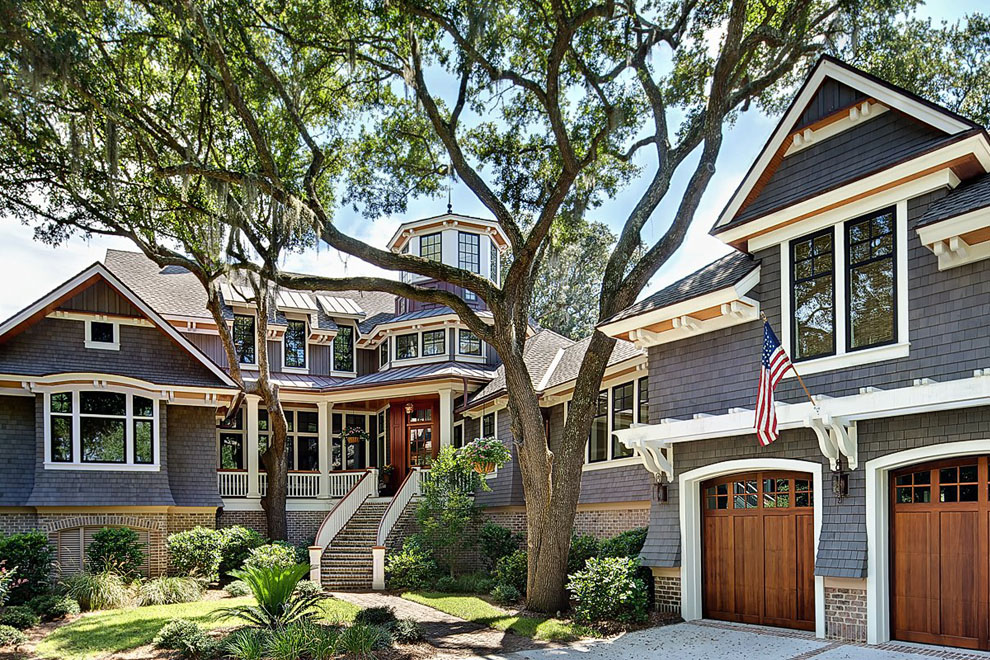 Architecture & The Natural World
One of the most important aspects of architectural design is how a home and the site interact. Whether he's in the Adirondacks or the Lowcountry, where preservation requirements necessitate an environment-first approach, or somewhere else in the world that's less concerned with maintaining natural features, Marc Camens knows exactly how to build homes that integrate beautifully into the landscape.
Working with the Land
There are several considerations to take into account when building a home. One of the largest ones is how the house works with the site itself. When Marc begins a project, he spends a large amount of time walking the site, viewing the sunlight's angles, feeling the breeze come off the water, and so much more – all firsthand.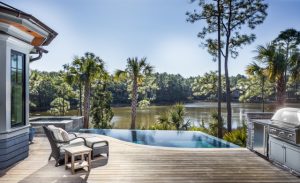 Sometimes, a site requires extra creativity to capitalize on the stunning views. Marc always holds fast to his guiding principals of designing a home around how you live and where you live and the site that it is located.  So, he's always prioritizing on capturing views or taking advantage of a great sunset. In the end, the home always features as much of the landscape as possible and works with nature, rather than against it. 
Waterways
Homes on the water can present exciting challenges to an architectural design team. One of those challenges is the lack of a square or rectangular lot. Waterfront property will follow the coastline's natural undulations, whether the home is built on the ocean or a riverway. Not only that but if the home is located in a region where the water levels swell during storms, it's essential to work with an architect who understands and will design with those variations in mind.
Building with a Benefit
Marc has built stunning homes in some of the most unique environments, from the Adirondacks to the Lowcountry, and beyond. No matter where the home is located, its construction and design can benefit the natural world. The selection of materials and how one cares for the land during the building process can maintain a healthy environment at the site. Sustainable design and technology help make the home healthier for the inhabitants and wildlife.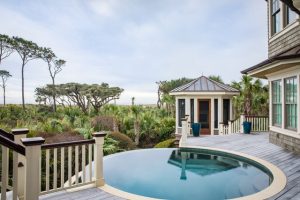 Likewise, Marc always designs to human scale. In the case of expansive lots with sweeping views, Marc will create experiences inside and outside the home to ease you into nature. The benefit here is that you feel safe and peaceful while interacting with nature, held in the home and landscape architecture's coziness while enjoying the incredible views.
That's a hallmark of Marc's work: When you live in a home built by Camens Architectural Group, you feel at one with nature. Are you ready to build the home of your dreams in a scenic location? Contact us today to get started.