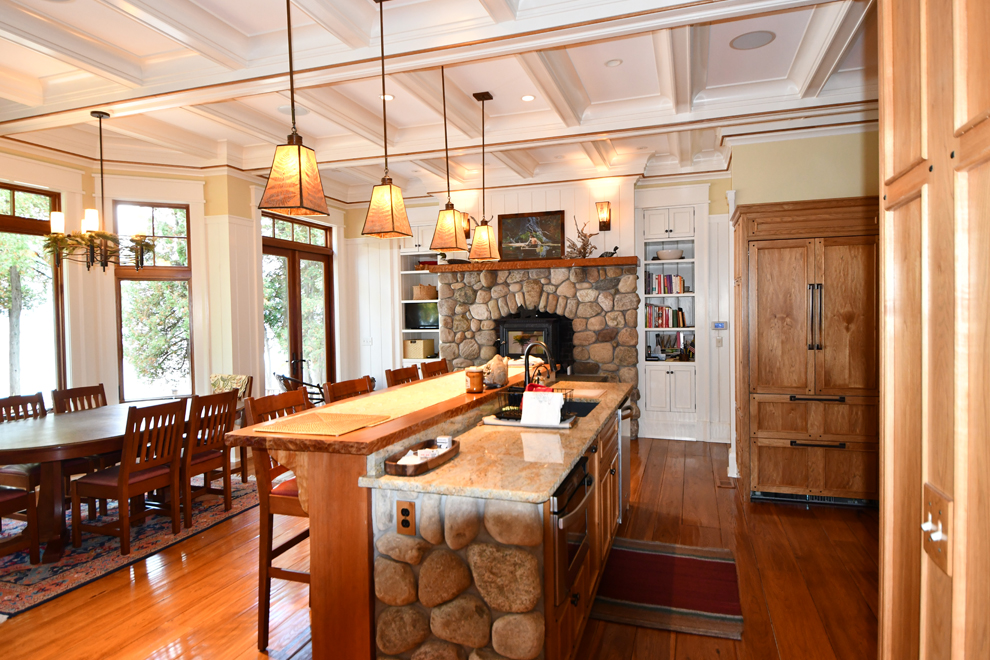 Fusing Adirondack Style with Lowcountry Aesthetics
Located on the shores of Lake Champlain, this home was lovingly named the Fusion House by the owner for how we fused the two styles of the Adirondacks and Charleston into one cohesive design. As a firm of creative residential architects, we enjoy the challenge of marrying two styles like this. So, when this homeowner approached Marc with the idea for the Fusion House, he was excited to get started.
The Adirondacks Meets Charleston
Chief Architect, Marc Camens, describes this home as North Country meets Lowcountry. It's the perfect merging of two phases of both Marc's and the client's lives – both lived up north and met one another there and then reconnected after both moved down to the Lowcountry. Although this home is located near the Adirondacks and features that iconic style, the homeowner understood the detail and refined aesthetic of Charleston and wanted to bring that back up to the Lake Champlain home.
The home itself is constructed along a linear axis to capitalize on the views of the lake, through a beautiful stand of cedar trees. Each room enjoys a stunning view of the waterside, and natural light filters gently into each space. As a leader among residential architects, Marc made sure to integrate the landscape with the interior of the home so that the two seem to dance with one another as you move from room to room. This was done by getting to know the site personally, by visiting it often, to understand how the light would affect the finished home.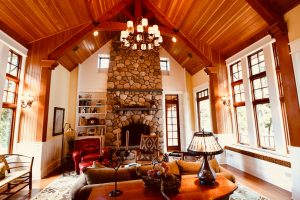 Marrying Two Styles In A Custom Home
Inside, architectural features show the blend of the two styles: the beamed ceiling in the great room – a definitive Adirondack element – gives way to the connected kitchen with its Lowcountry coffered ceilings. Craftsman-style details make an appearance in the window frames and the columns that separate the great room from the kitchen and the dining room, without cutting off the sightlines between the two. Outside, similar columns can be found on the porch.
As is characteristic of all Camens Architectural Group's homes, this residence enjoys a gentle flow of energy and light that makes you want to sink into a chair in the great room and linger awhile. Through the combination of the details and richness of coastal properties with the rustic, natural elements of the Adirondacks, this home is truly a graceful fusion of two architectural styles that the client loves.
Have you ever considered combining two different styles of architecture in your dream home? We're the perfect residential architects for you. Contact us today to get started.