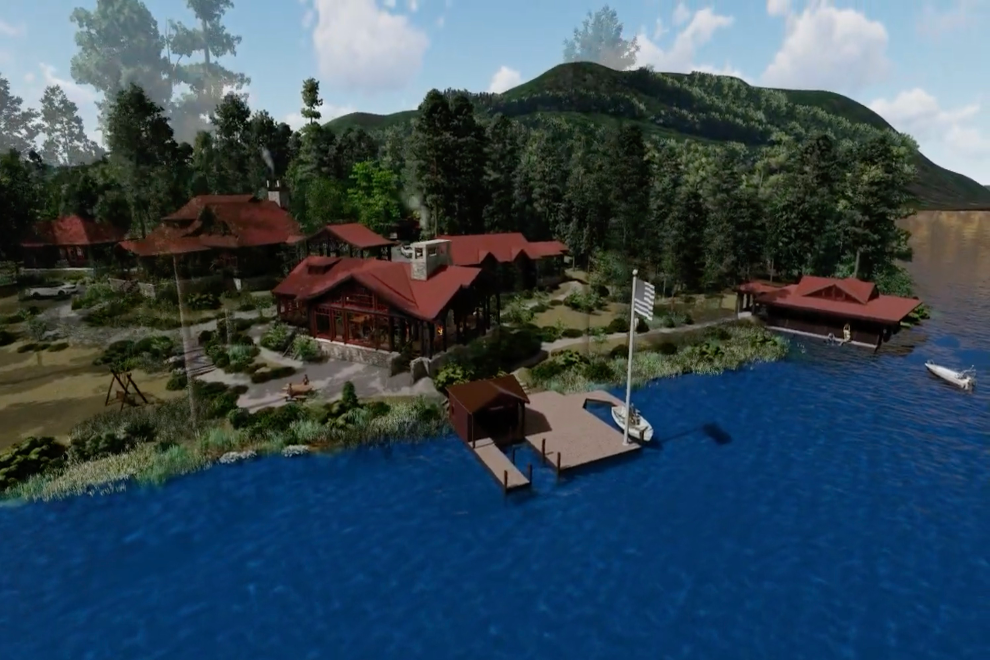 Adirondack Camp Style On The Lake
To create an Adirondack legacy property on a lake for a large family with kids, chief architect Marc Camens and his team envisioned a sophisticated, year-round summer camp with magnificent views and strategic spaces created across nearly 12,000 square feet of interior building. This sort of visionary planning and design is what makes Marc and his team some of the best residential architects working in the Charleston area — and the Adirondacks.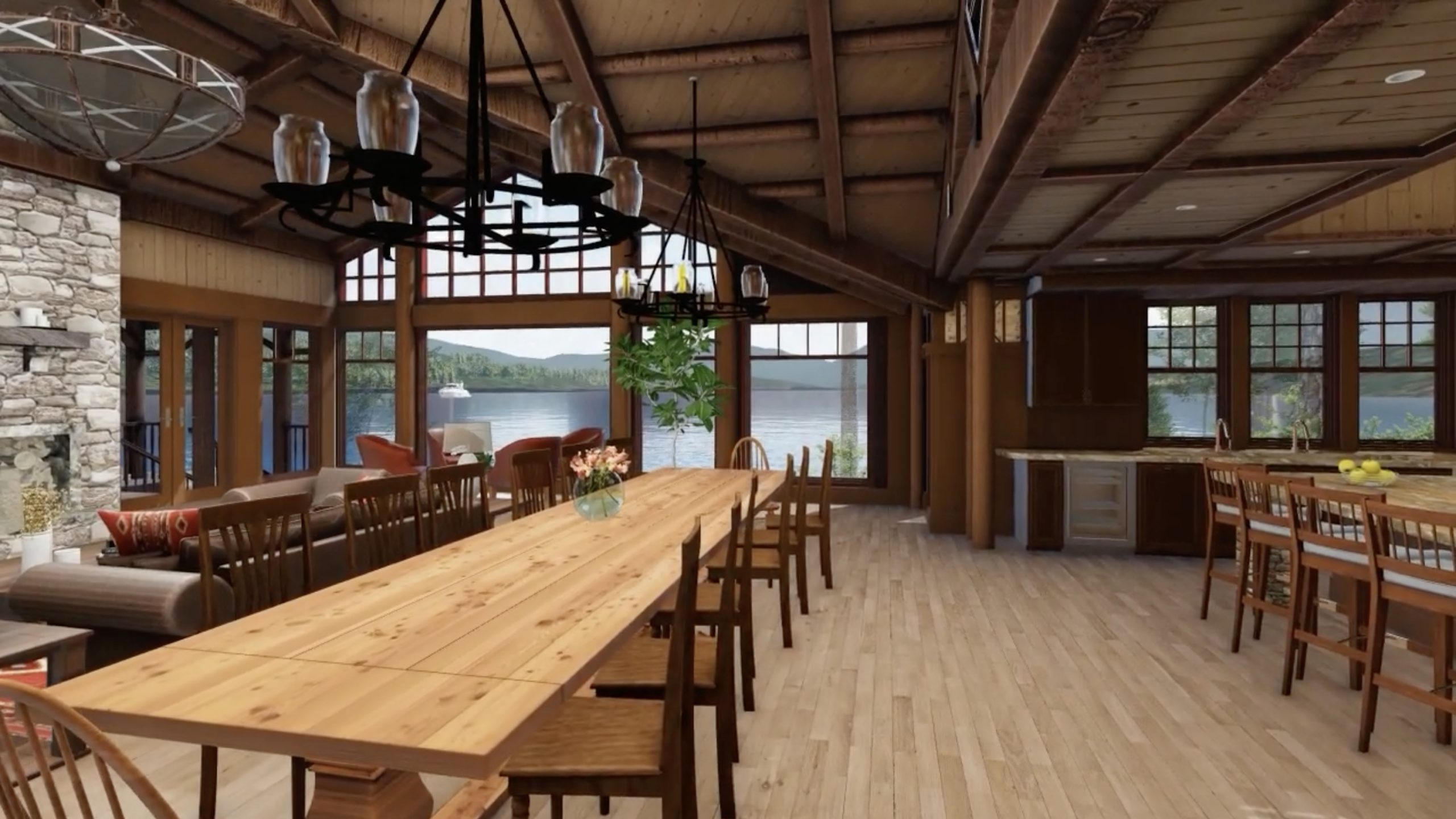 Building a legacy
With four main buildings united by a central "mess hall" dining and living area, this camp in the Adirondack Mountains is expansive and custom-designed to fit the family's needs for generations to come. Marc always prioritizes designing from the inside out to ensure a home — or a legacy camp, in this case — fits the unique lifestyle requirements of its inhabitants.
In this case, the primary head-of-household suites are privatized from the public common areas. A separate recreational building includes a pool table and ping-pong table. A wing of kids' bedrooms is organized in bunk-house style. Ample exterior spaces, including outdoor living areas and sports courts, take advantage of the site and its views to the lake and mountains beyond.
Bringing in the views
Speaking of the views, this is yet another place where Marc's work shines. He spent a significant period of time walking the expansive site and paying careful attention to the glorious lake and mountain vistas, the vantage points of sunrise and sunset, the breezeways, and more to ensure every element plays harmoniously within the structures built.
For example, the main living room in the common area is specifically framed to look out at the beautiful lake and Whiteface Mountain while also leading to the outdoor lounge and dining areas.
Balancing history and nature
There are always challenges when working within nature and history. This site has both. Plus, whenever you build on a lake, you're on sacred land. We worked with the Adirondack Park Agency throughout the entire process to not only achieve Marc's vision for the camp but also respect the land and make a minimal footprint on the surrounding environment.
There was also an existing building on the site, constructed many years ago. We were allowed to rebuild and renovate that structure, keeping its existing foundation and shape, so we surveyed it and created the main part of the camp in that area.
Whether you have a dream camp in mind or simply a new residence, let's start the conversation about your vision for a future home.