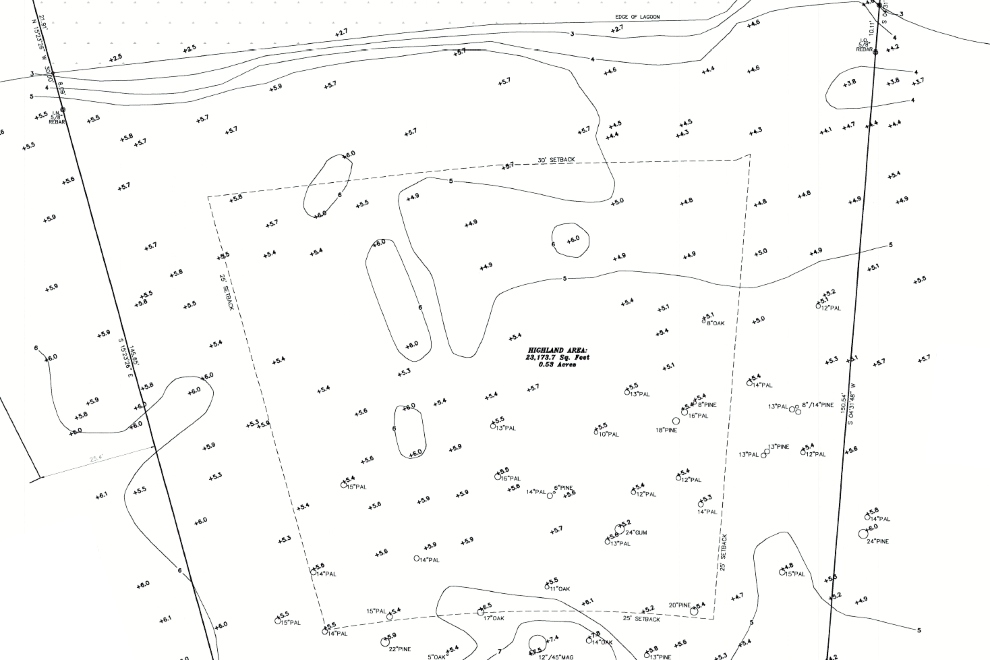 5 Considerations When Placing A Custom Home On A New Lot
There are many factors to take into consideration when building a custom home. While it seems obvious, the lot you choose to build on can affect the home's overall architectural design. Here at Camens Architectural Group, we thrive at finding unique solutions to challenging home lots, and always work with nature to create the best living experience possible. Today, we're discussing five considerations every homeowner should think about before building a custom home on a new lot.
1 – How Do You Want The Home To Interact With The Landscape?
This is one of the first questions we ask as your architecture team. Depending on what the lot looks like, you may want to highlight a large water feature, a beautiful meadow, or the view of far-off mountains. One of the first things Marc Camens does for every project is he walks the homesite. He does so at different times of the day, and frequently through the design and build process to ensure that the architectural design and home placement capitalize on the environmental features. Knowing how you want your home to interact with the landscape around it helps us understand what's most important to you to capture that in the design.

2 – Is It Located On A Floodplain?
If your home is on a floodplain, it means a couple of different things. First, we must have that information in the back of our minds when we consider the architectural design and the materials that go into a home. Second, the insurance coverage is different for homes built on a floodplain. Be sure to understand what it means for you and your home, should you decide to build a custom home on such a lot. We're here to answer any questions you might have about water levels around your future home and to help you navigate any challenges that come up.
3 – How Do The Elements Affect The Lot?
Whether you're building on a waterfront lot or somewhere more inland, it's crucial to understand how the wind and the sun affect the site. For instance, we want to build a home that is positioned so that the breeze gently blows moves through outdoor living spaces, rather than battering you with a heavy wind while you're trying to enjoy the space. Marc also considers how the light will come into each room throughout the day – from dawn, through the afternoon, and continuing to dusk. A gentle bask of sunlight in the master suite each morning sounds like a dream to some homeowners and is something to avoid at all costs for others. 
4 – What Are The Neighborhood's Restrictions?
Many neighborhoods in and around Charleston, South Carolina, have strict regulations about how and where homes can be built. We encounter these sorts of challenges regularly here at Camens Architectural Group, so we're ready to help walk you through the process and ensure that all permits are secured in the proper order. We also ensure that your home's architectural design aligns with neighborhood requirements and fits within the area's historical and cultural aesthetics – meaning your home will stand out for only its positive attributes!
5 – Will There Be Construction Next Door?
While not a deal-breaker, it's important to understand what's in store for the neighborhood's future. If a home is built next door after yours is completed, you'll want to be prepared for construction noise and contractor traffic. Likewise, if future development is likely to impede a view, we'll consider that when crafting the architectural design. 
These questions, and more, are all a part of the process of working with Camens Architectural Group. With our team, you don't have to feel like you're going it alone. We love working closely with our clients every step of the way and making the process as smooth as possible for you. If you're ready to build your custom home – no matter where the site is located – contact us today.
We look forward to working with you.