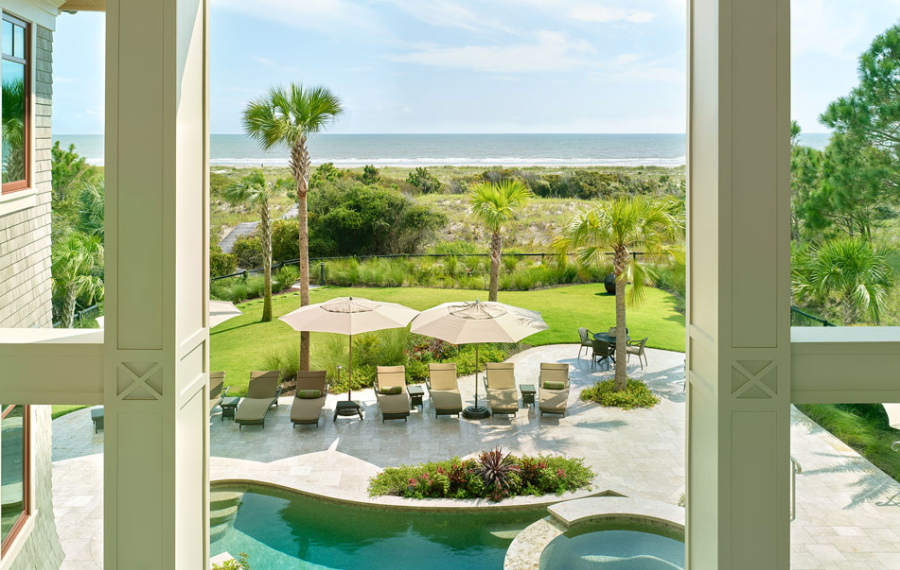 Exploring the Relationship Between Landscape Design & Architecture
An aspect that differentiates custom architectural design from mass-produced subdivisions is the relationship between nature and the homes built within it. Here at Camens Architectural Group, we encounter a variety of neighborhood rules designed to protect the integrity of the environment. We also work together with skilled contractors to ensure the spaces outside each home honor nature and create a cohesive sense of space. By skillfully combining the elements of architectural design and landscape design, we build homes that feel utterly different than others you may have experienced.
Walk The Site And See What You've Got

One of the first things that Marc Camens does on a new home project is, he spends time walking the site and observing the existing landscape at different times of the day. He experiences first-hand how natural light illuminates the site and can understand the wind patterns that sweep across it. In some cases, Marc visits the homesite several times before beginning his design. This immersive part of the process helps him decide on materials and placement of any outdoor elements, and the result is spectacular.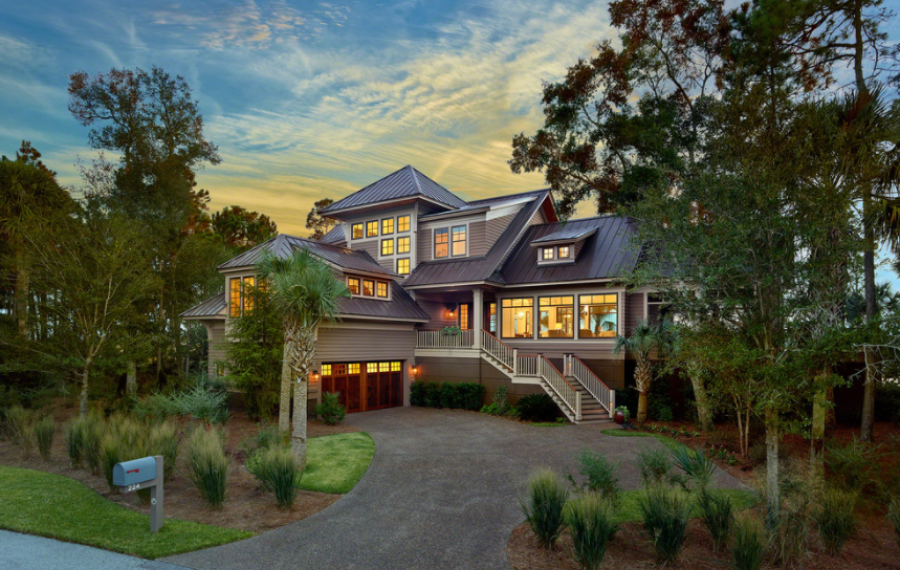 What Is Landscape Design?

Landscape design encompasses both the hardscape and softscape elements of a yard. Hardscape features include more permanent structures. These may consist of stone retaining walls, patios, walkways to the water, stone steps, wooden decks, fences, and even pergolas. Sometimes, hardscape structures are connected to the building itself, such as the decks and patios featured in many of our home designs. Softscape elements, on the other hand, are all of the living features in your landscaping: flowers, bushes, trees, and grass.
How Is Landscape Design Similar To Architecture?

There are principles that guide architectural design, and landscape design is no different. The outdoor spaces of your home should first align with the indoor spaces. This may look different depending on where you live. For example, a house with retractable glass walls works well in more moderate climates. In contrast, a screened porch can offer a better option for staying in touch with nature if you live in a location with more weather variations.
When you step out into the spaces around your home, you should feel a sense of harmony – the residence should open to the landscape, and the landscape should support the home. There should also be a sense of balance to the landscape design, just like the balance found in our architectural design. For instance, a too-small deck might feel even smaller against the backdrop of a much larger house. On the other hand, a wide-open space will feel uncomfortable when you step out into it. Designing outdoor spaces in human scale can turn an overwhelming yard into a peaceful, private getaway.
Whether we're designing an elegant courtyard, expansive deck, or a graceful pathway to the waterfront, we take all of these factors into consideration when planning the landscape features for your home.
Are you ready to experience the difference in how we approach architectural design? If so, 
contact us today
 to get started.