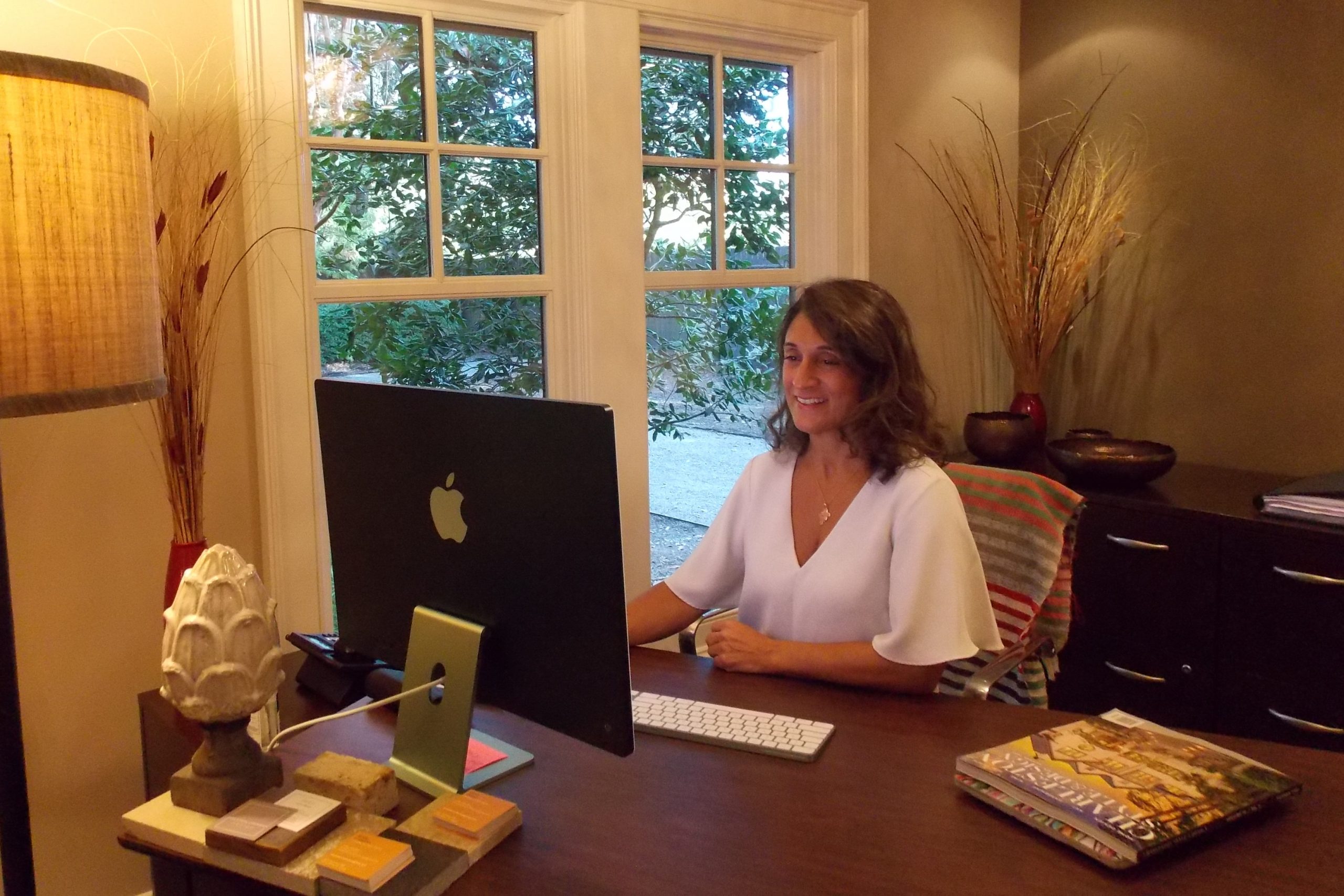 Meet Gina Perez, Director of Operations
Gina Perez is the glue that holds it all together. Sure, she's a wiz with the books and the business and also looks out for the team and for Camens' clients.  
The self-described "math nerd" wasn't always managing mainland biz, though. Gina is a former marine biologist before she exchanged sea life for a sea of numbers. 
Although a left-brainer by nature, Gina also taps into that right hemisphere. She comes from an artistic family and plays the fiddle and upright bass. That's probably why she can relate so well to the discipline of architecture; like music, it's inherently a mathematically driven art form.
We chatted with Gina to learn more about her story — and how she brings her professional and personal experience to her role at Camens Architectural Group.
How did you get your start?
Well, I have a degree in marine biology from University of South Carolina and worked as a research biologist for 15 years. And, then I decided to switch careers! So, in 2014, I got into accounting, which actually isn't too farfetched considering my math and science background!
I started working with Camens part-time and eventually transitioned to my full-time role with the company. I absolutely love working with Marc and our entire team.  I see Marc as an artist and click with him in this form.  His architecture is art.
Where do you derive inspiration?
I derive a lot of inspiration from nature — because, after, all, I am first a biologist, so I'm just very attuned to the natural world around me.  
I really value Marc's architectural design work because it is so influenced by the natural world. Marc designs from the inside out which allows for spectacular views bringing nature into all of his designs.  I never get tired of looking at them. The way he filters light into his homes and his spatial relations keep your eye moving, almost like a dance.  The finished products are like looking at pieces of art in a museum.
I've learned so much about architecture and gained a huge appreciation for it since working here — and that inspires me, too. It opens a whole new world when you look at buildings through this lens; it's a new artistic realm. 
Can you briefly describe your role at Camens Architectural Group?
Absolutely! First off, I have to say there's never a dull moment. Sure, I manage the business and accounting side of Camens — and everything that goes into that behind-the-scenes work. But I also do a lot of relational work with our clients and communications. 
When people walk in the door, they see me and, of course, I have the music going and am ready to welcome everyone with open arms.
Are you ready to be inspired by an impressive team — and the best residential architects in the Charleston, SC area? Contact us today and let's get started!