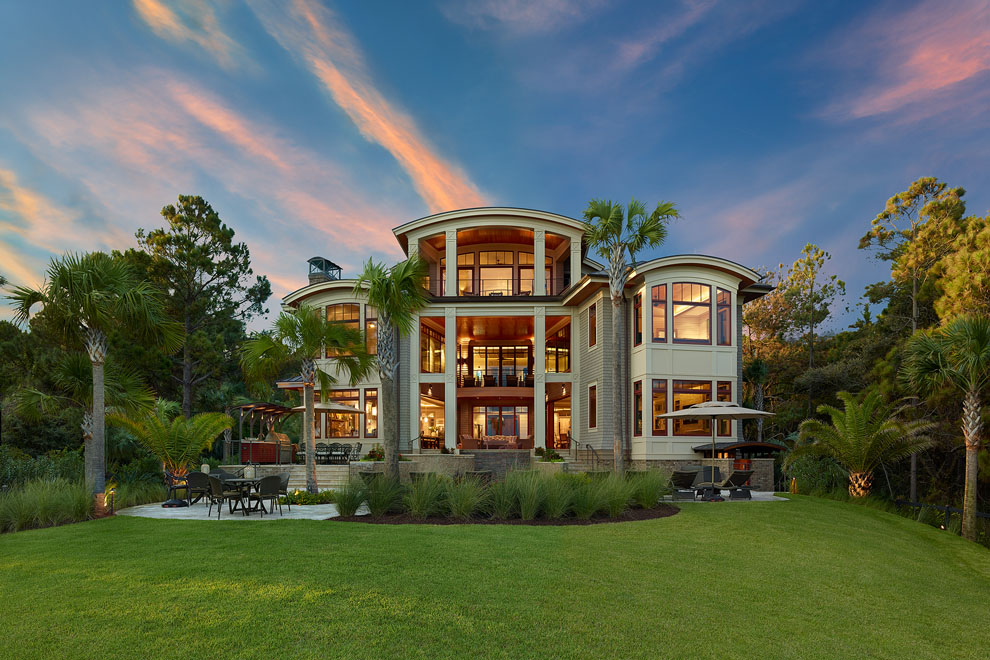 Live Like You're On Vacation Every Day
Who says you can't enjoy resort-style living every day? For one couple, capturing the ocean's essence and living in luxury were their custom home goals. What resulted was an unparalleled oceanfront home.
Showcasing both the best of Charleston's luxurious living and the owners' desire to live with the ocean, the home is simply incredible. When Marc first met with the o
wners, he asked them how they wanted the house to feel. Standing on the site beside him, the wife opened her arms as if opening them for an embrace and said, "I want it to open to the ocean like a hug."
Exterior Spaces Are Sometimes Most Important
In true Camens style, that's how the home was designed and built – as if it were reaching out to the ocean. Its shape is essentially a V to interact with the views of the water. With the idea that the exterior is more important than the interior, Marc designed this home to feature 24-foot sliding glass walls on the first floor to integrate the indoors with the out. A waterfall element cascades from the upper level of the home, and massive columns give the house a sense of scale as you view the and ocean from the inside.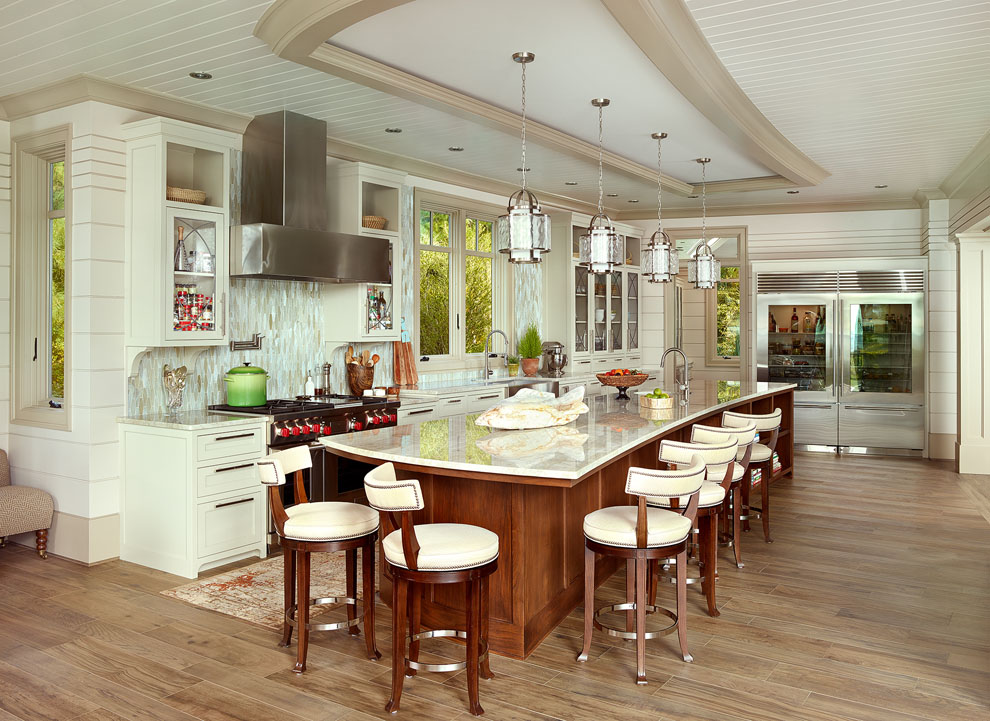 Designing For Human Scale
Marc's decision to include both the massive columns and an overall sheltered feel to the architectural design adds to the owners' comfort. Without such structures in the design, the focus on the exteriors would have seemed overwhelming. Likewise, anyone stepping outside might feel exposed and without privacy, because nature is so powerful.
Designing with the Environment
Sand dunes lie between the home's lot and the ocean, so the architectural design reflects the need for raised spaces. The pool is placed higher than the dunes so that even while swimming, you can see the ocean. Marc and the owners climbed a ladder several times to ascertain the best height and vantage point for the pool while still concepting the design to achieve this elevation. They also decided to place the master suite on the third floor for the best views. The suite is crowned by a barrel ceiling that grants more space to the design, while keeping it within the bounds of neighborhood restrictions.
A beautiful private stairway leads you to the third-floor suite, where you can look from the front of the home to the back through a virtually unobstructed space. A custom glass wall is all the separates the bathroom from the bedroom. From the bed, the owners can view the pristine beach serenely through the floor-to-ceiling windows. It truly feels like waking up in a resort!
Are you ready to live luxuriously comfortable every day? Contact us to get started.