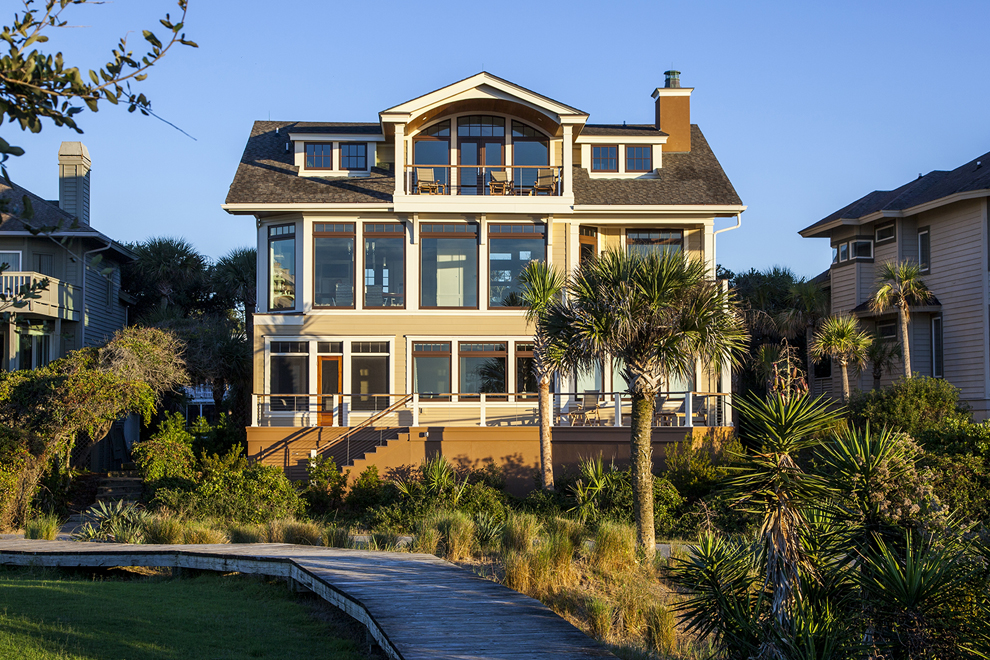 Inspired By The Ocean: A Turtle Beach Home
Inspiration for homes takes many different forms. For the best residential architects, that inspiration often comes from the clients' personal interests, lifestyles, and cherished memories. This home, a Turtle Beach residence, took inspiration from the owners' love of the sea, and its unique elements made it one of the most exciting projects for our team.
Inspired by the Ocean
Before building their dream home with Camens Architectural Group, the owners spent two years traveling the world by boat. Living by the water was essential for the couple, and their love of the ocean inspired the creative interiors. The reverse floor plan home features the master bedroom on the top floor, allowing the owners to look out over the water first thing in the morning. The suite includes a barreled ceiling and a private balcony, making it a romantic hideaway for the couple. Bare French doors in the master suite provide an unobstructed view of the water. The placement of the room itself guarantees privacy without the need for window treatments.
On the main level, the combined living and dining space, features a stepped-out design. Marc "pushed" the rooms out a bit to create a view that looks past the homes next door and all the way down the coast. The vast expanses of glass, combined with the fine wood detailing, create a calm, contemporary aesthetic reminiscent of a luxury yacht.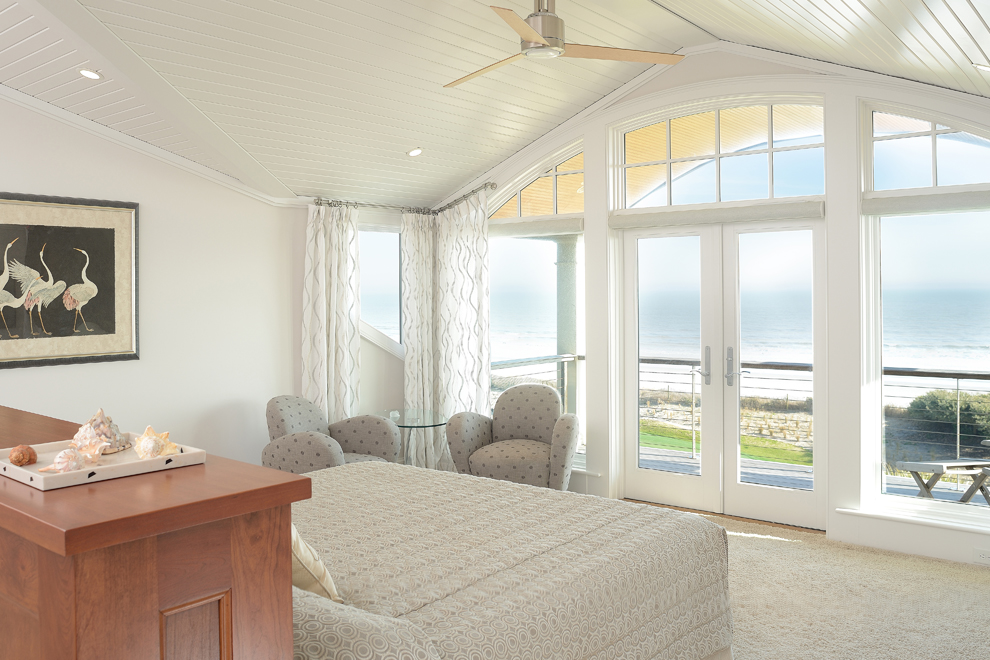 Modern Design in an Older Neighborhood
The neighborhood's requirements dictated that Marc had to integrate the exterior of the home into the existing look and feel of the rest of the street. For the best residential architects, such challenges are easily managed and yield beautiful results. While the façade is gorgeous, it makes the home look as if it's been there for longer than it has. Out back, Marc had more freedom and designed two outdoor living spaces, in addition to the private master balcony, to provide ample space for outdoor entertaining or simply listening to the waves.
With its contemporary design and unique arrangement, this home is a wonderful example of Camens Architectural Group's design principle that the best residential architects design a home around how people live. It exemplifies oceanic-inspired design while maintaining an exterior that was required by the neighborhood's restrictions. The true magnificence of this home is its relationship with water from the inside out. Designing a home from the inside out is another of Marc's tried and true design principles.
Ready to start your journey with us and build the home of your dreams? Contact us today to get started.