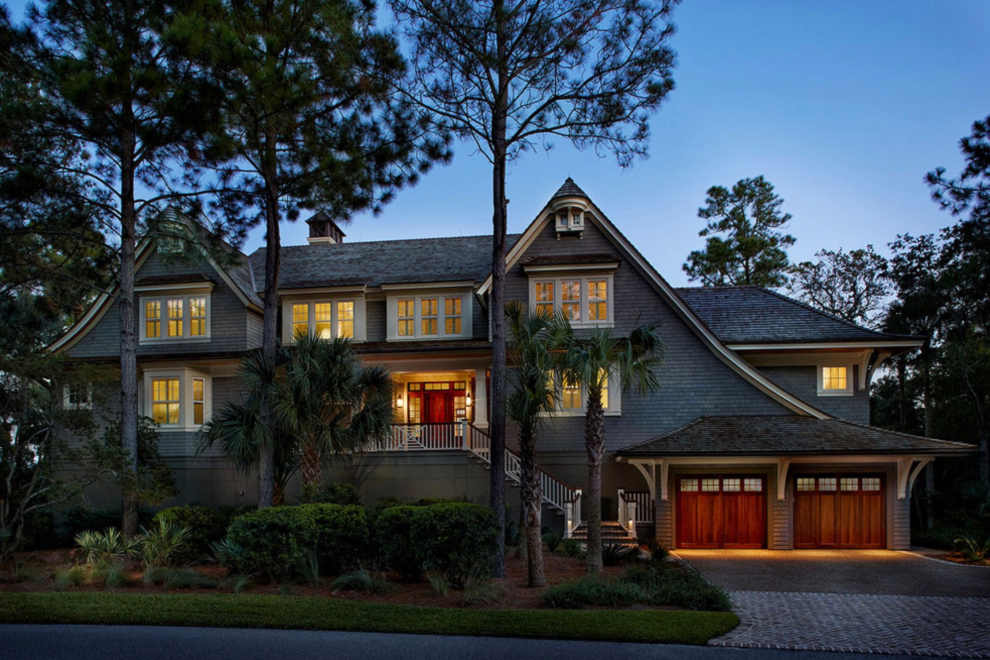 Contemporary Balance Meets Coastal Carolina Warmth
Graceful lines, rustic materials, and polished details make this transitional residence stand out from its neighbors. From the street, the entry beckons visitors to come in and stay for a while. The gentle curve of the rooflines peeking out from behind the mature trees create a flowing, organic feel that makes the home seem at one with the site.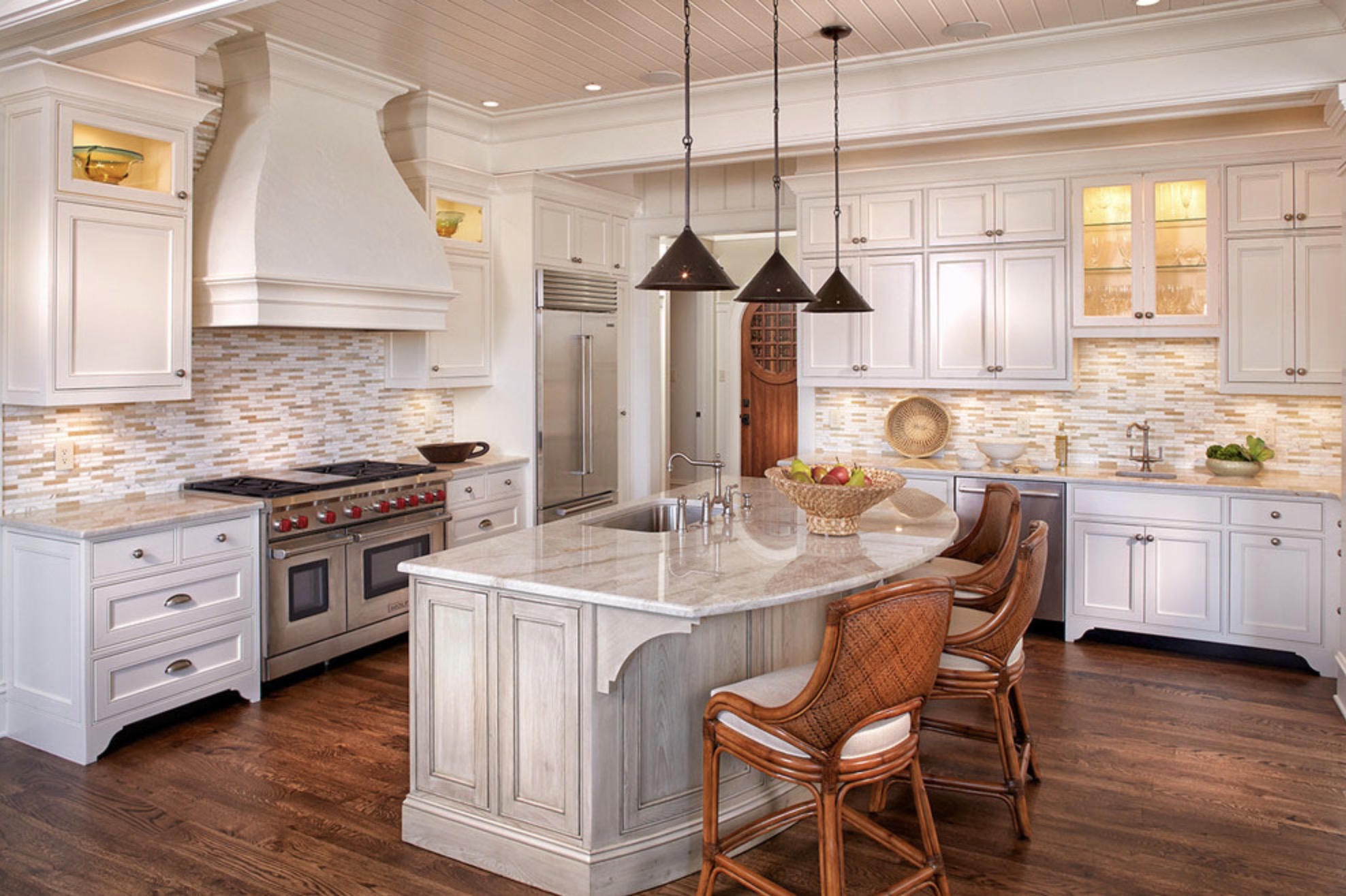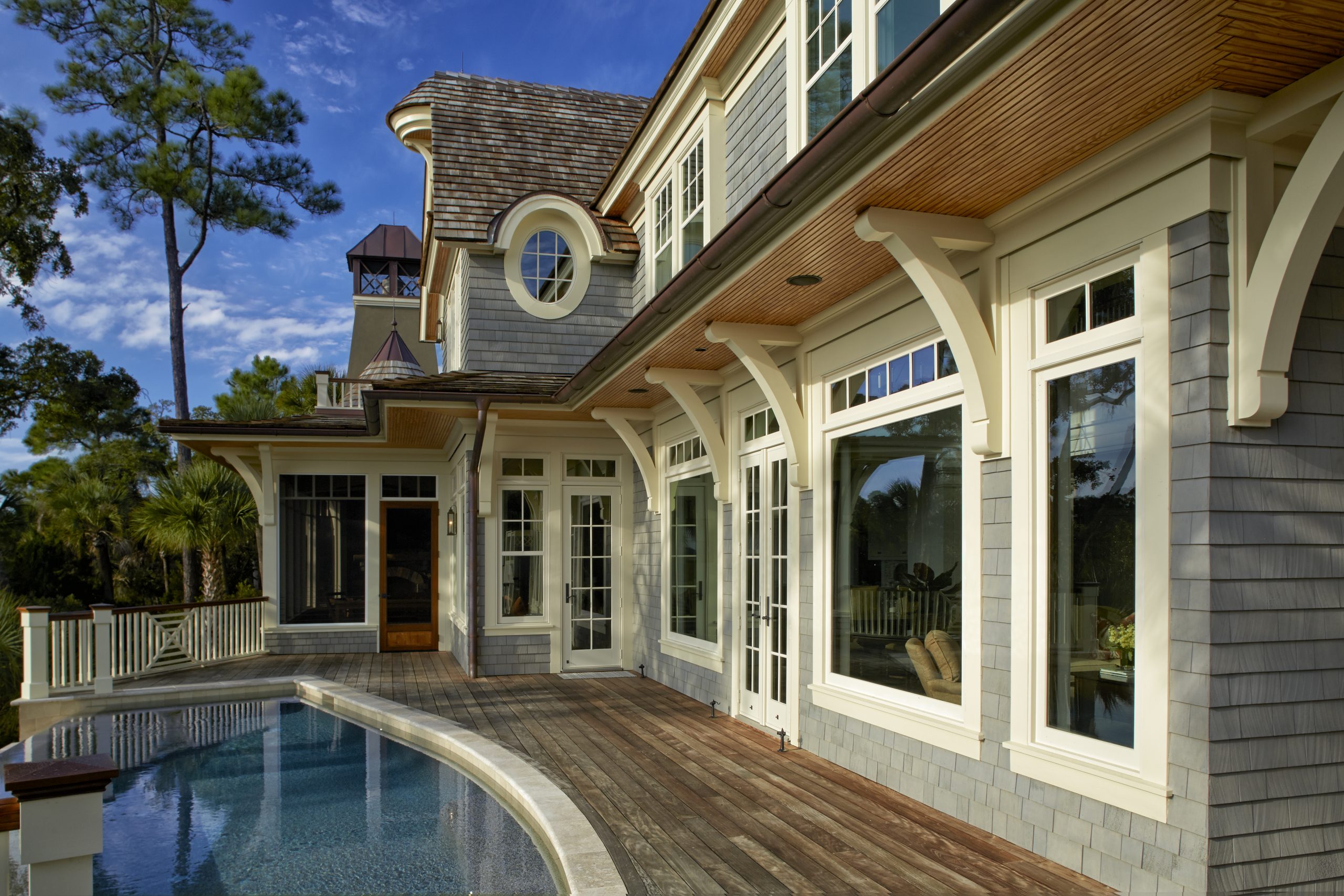 Symmetry Meets Warmth
One of the overwhelming characteristics of this waterfront home is the symmetry in structure and design. As one of the best residential architects in the Coastal Carolinas, Marc Camens knows how to add a more contemporary balance to classic, timeless design to create a beautiful melding of styles in transitional homes. In the combined living and dining rooms, columns separate the entry from the shared public space. These columns mirror the "built-in" columns on the opposite wall between the windows, which sit opposite the doorways into the room.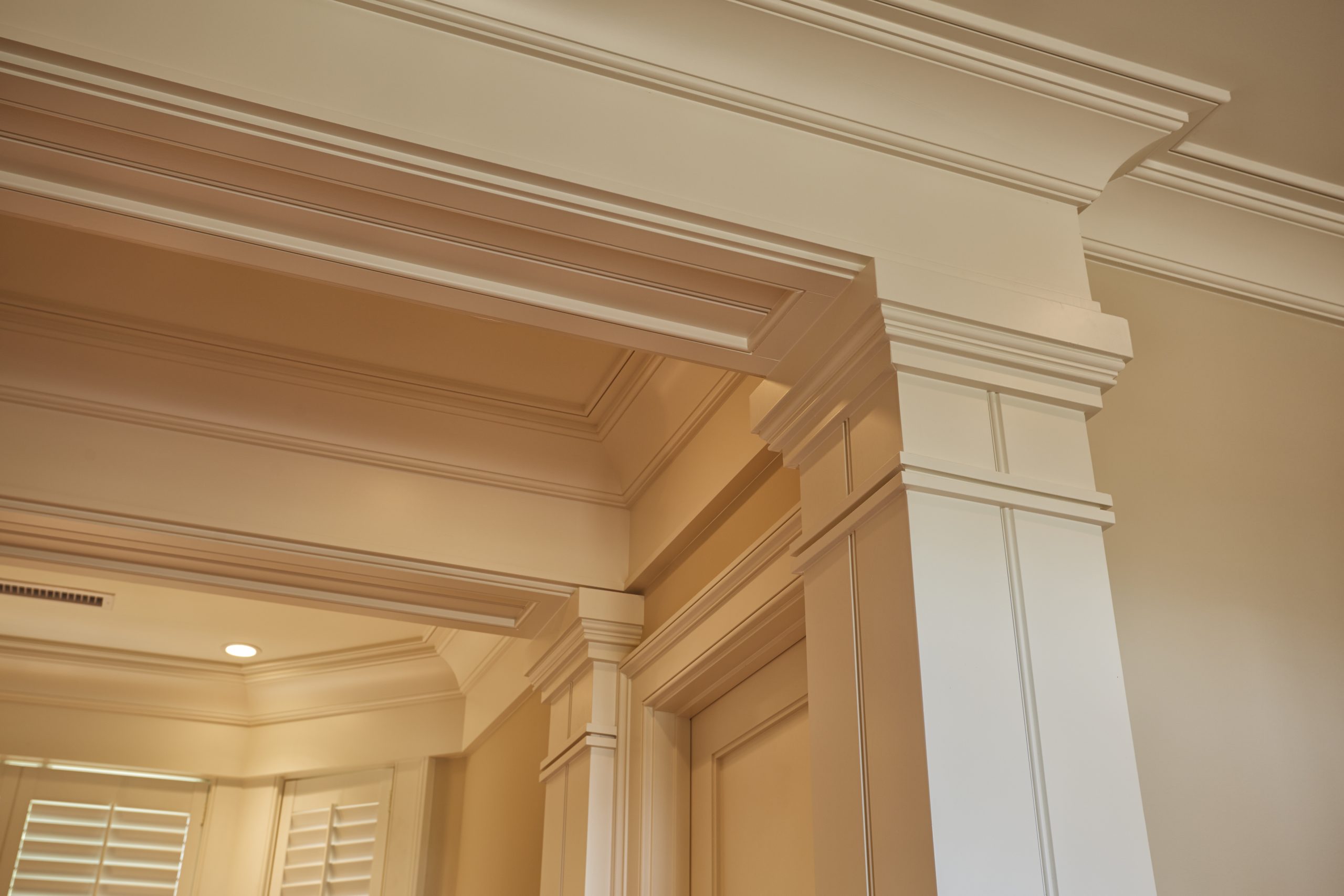 A solid wall, the width of the opposing French doors, works together with the doors to visually divide the space without cutting the room in half. Above, dormer windows are paired with what Marc calls internal dormers – openings to the second story where you can pause and look out the two-story windows across the great space. The overall effect is a warm, sophisticated, light-filled communal area for family and friends to gather.
Light Defines, Texture Refines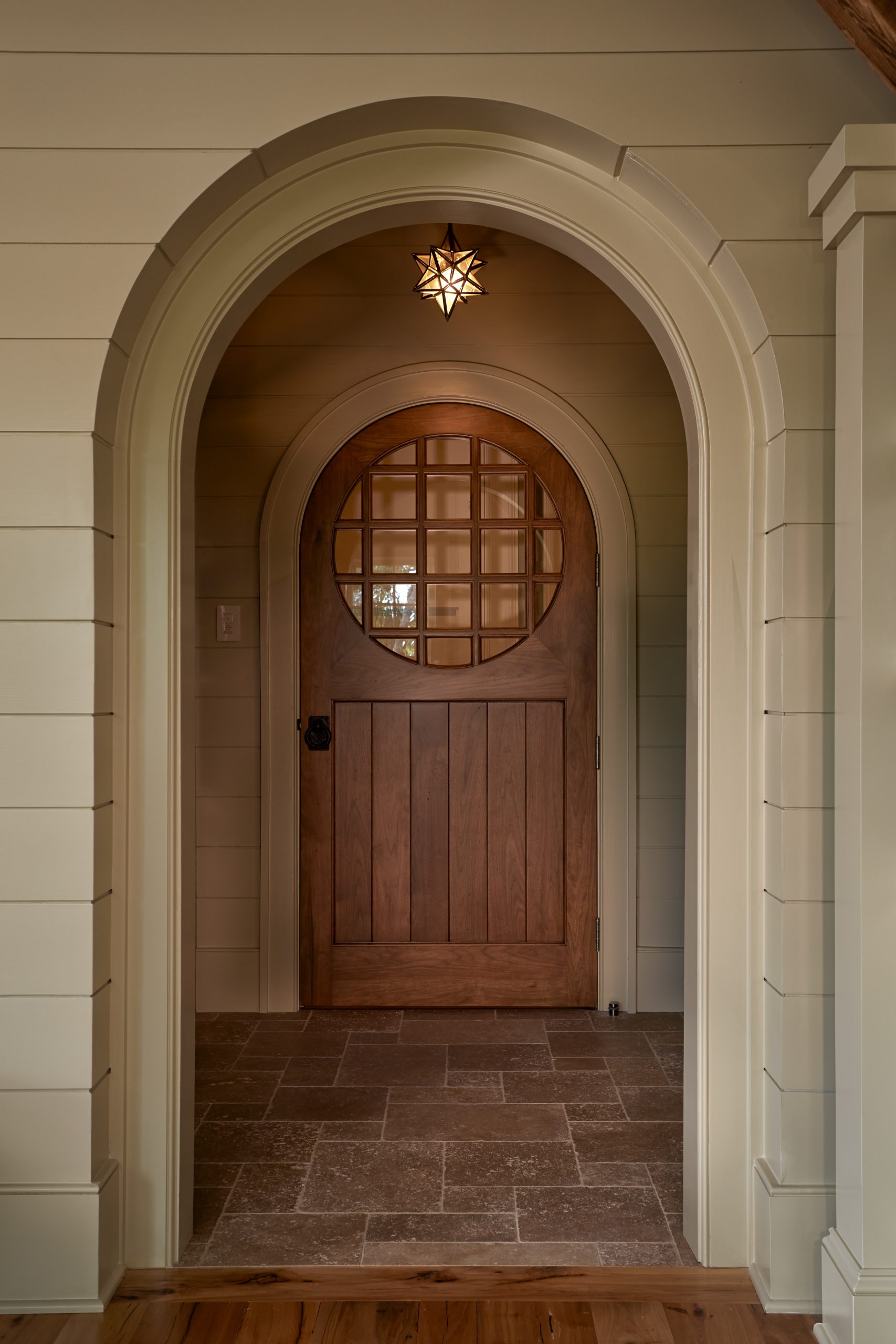 In the kitchen, this focus on warmth continues with a curved central island complete with seating and a deep stainless sink. Again, symmetry plays a role in the space, with three pendant lights hung over the island where three bar chairs sit. The custom millwork in the kitchen was kept simple and modern without coming off as cold. 
Here, Marc's design principle, Light Defines and Texture Refines, is evident. As natural light filters into the kitchen through the adjacent sitting area and screened porch, the multiple textures in the kitchen create depth and interest. From the hardwood floor to the gray-washed wood of the island, the eye moves through the room to capture the different textures. An arched door with its oval window feature gives depth and draws the eye through the space just beyond the kitchen. The best residential architects know how to keep your attention moving gently through a space without overwhelming you. This kitchen is the perfect example of that concept in practice.
If you're ready to explore what your dream home may look like, contact us today. We look forward to working with you to create a home that reflects your style and lifestyle perfectly.