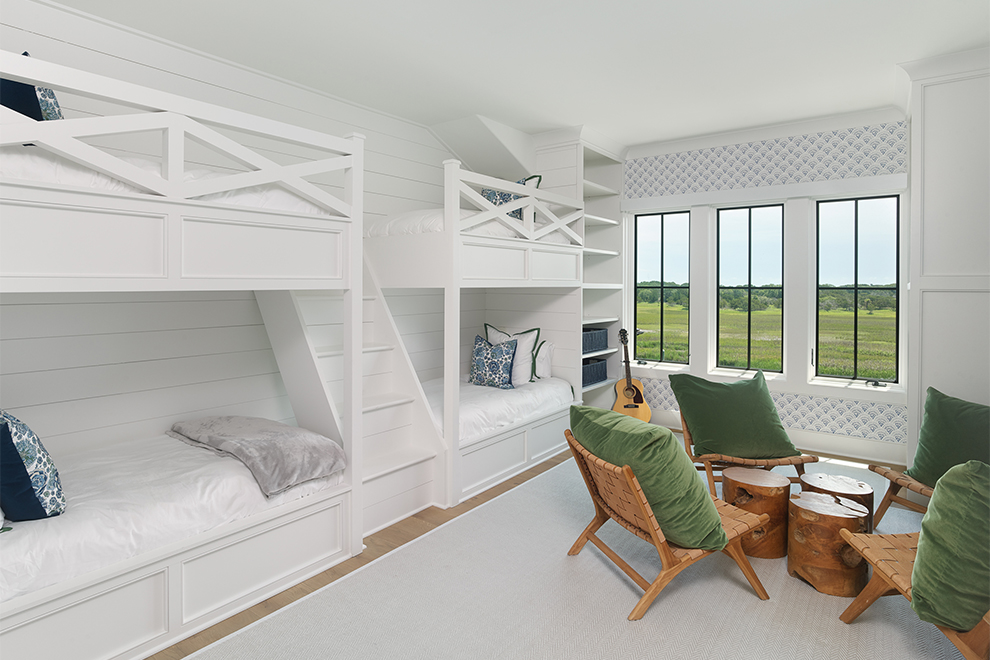 An Architectural Trend To Consider When You're Designing Your Dream Home
The word "trend" is used in myriad ways across many different industries. When it comes to architecture and design, there is currently a trend toward contemporary style that's characterized by clean lines, simplicity, and subtle sophistication. In fact, this may be precisely the look that you're envisioning for your dream home.
Ultimately, what the "contemporary" trend means is something that is modern and current to the styles of the moment. 
The interesting thing, though, when it comes to architecture is this: Buildings want to be and should be timeless. This contradiction between timeless and contemporary style is something we consistently navigate at Camens Architectural Group. And, as one of the best residential architects in Charleston and beyond, Marc Camens has mastered the fine balance between the two. Here's what you should keep in mind.
Balancing timelessness with "trendiness"
Architecture should always be contemporary — because this, in effect, indicates that it is of the era; it is of our time. This is a good thing, says Marc. But he likes to stay away from the word "trendy" because architecture shouldn't be ephemeral. This is where timelessness comes in as a necessary counterbalance to the contemporary style of a home. We always integrate elements that will stand the test of time. This is the power of tradition because it is an emotional, historic thing that adds gravitas and stability when well-blended with contemporary style.

Introducing organic elements
One of the most effective ways to bring a sense of timelessness to a contemporary dream home is through organic elements. After all, organic things are timeless; they are everywhere forever. This is why an architect like Frank Lloyd Wright's "organic contemporary" style remains relevant. Amidst his sweeping planes, large panels of glass, and modern, cantilevered shapes, he integrated beautiful, organic elements that resonated with the nature surrounding each structure.
We always like to draw timeless inspiration from the site's environment in our selection of materials, textures, and color palettes. These elements lend an immediate sense of warmth and sophistication when combined with the contemporary trend of big, open spaces and soaring, glass planes. A glass box with concrete ceilings might look cool, but it's often a metaphorically cold place to live without any organic ties to the earth surrounding it. It also won't stand the test of time.
Highlighting texture and details
Marc and our team of the best residential architects are currently working on mountain-modern homes in Aspen, Colorado as well as Wisconsin. Both of these properties demonstrate the beautiful juxtaposition of contemporary style with timeless design. We are balancing expansive glass planes and sweeping shapes of these homes with warm texture and details, including rustic woods; organic colors; and flowing, natural forms to add a sense of soft, timeless refinement.
We constantly remind our clients that you must mix it up when creating a contemporary dream home; you can never lose that organic edge if you want a property to be more than a flash in the pan. If you want to talk about designing a home that's timeless and on trend, contact us today.