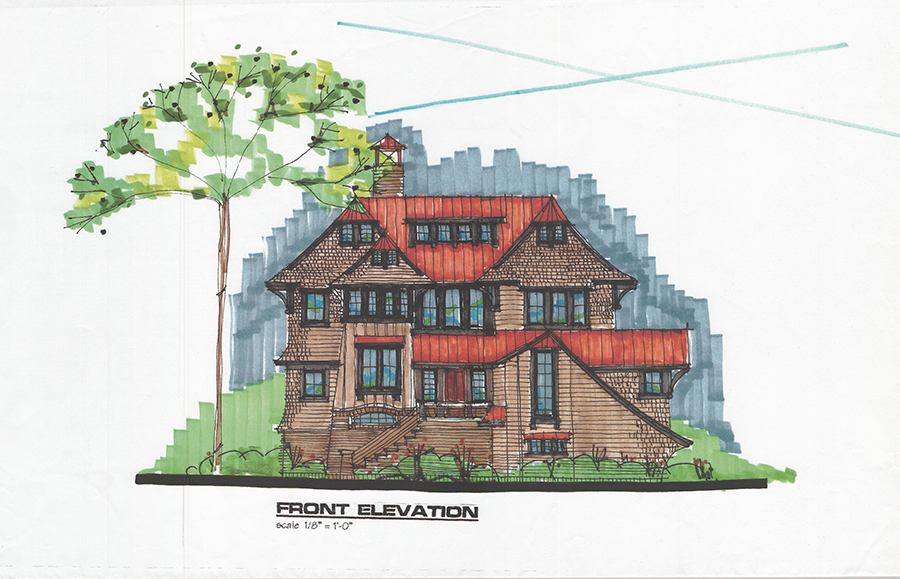 Turning Architectural Challenges Into Opportunities
What does your home mean to you? For the owners of a stunning dock lot on the Kiawah River, connectivity to the water is essential. So too is the creation of public and private spaces for all members of the newly blended family.
Designing social spaces for the adults and their children fosters quality family time, but creating private wings for siblings and their parents is equally important. Building those public and private spaces might be too ambitious for some architecture firms, but we were up to the challenge.
Turning Challenges Into Opportunities
Located on such a stunning site, this home showcases nature from every room. The family will have multiple ways to interact with the surrounding environment: lounging on the deck, strolling down the dock, relaxing in the infinity pool, enjoying a cup of coffee from the front porch, or just moving from room to room inside.
With such an expanse of nature, a challenge presents itself: How does an architecture firm approach the desire for interaction with nature combined with the basic human need to feel safe? At Camens Architectural Group, we answer that challenge by playing with scale to create intimate spaces. When a home is comfortable and relaxing, you can take in the majesty and vastness of nature without being overwhelmed.
Entering this home, you immediately feel the intimacy of the shared, public rooms. Lower ceilings on the main floor add detail and depth without creating a void above that might add unwanted tension to the space. The result is an entire floor that serves the family in comfort and timeless style where they can make memories together.
Creating Zones For Activity
The other challenge to this design was the need to give the children their own private spaces. While the central living areas are designed for social time, the home also features two wings for the kids' rooms where the two sets of siblings can enjoy alone time. There's also a home office located at the top of the house for the husband, separated from the public and private zones for an ideal work environment.
These zones, designed into the overall plan for the home, are built based on how the occupants will use them. But just as no two families are the same, no two Camens homes are the same. Whether you need a mother-in-law suite, several guest rooms, two home offices, or a space you haven't even thought of yet, we look forward to bringing your dreams to reality.
As one of the best architecture firms in Charleston and beyond, we prioritize your unique needs and family situation to create a home that beats all expectations.
Are you ready to build the home of your dreams? Contact us today to get started.