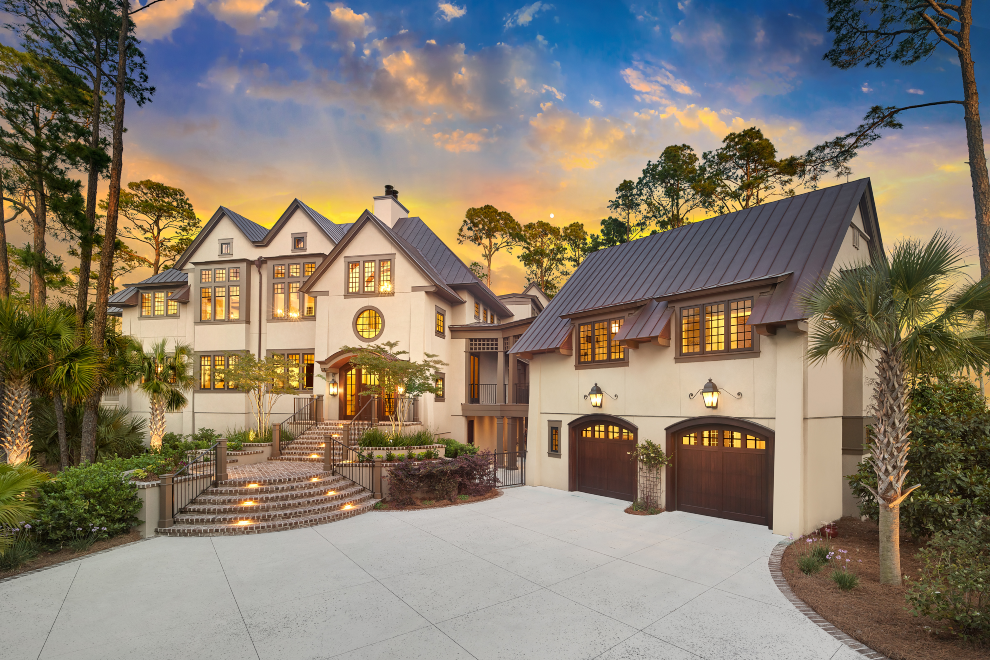 Adirondack Great Camp Style In The Lowcountry
Open and sophisticated, this 5,500 square foot Kiawah Island home captures Chief Architect Marc Camens' love of light, energetic flow, and the coziness of classic Adirondack style. Like all of Marc's designs, this home was built with the homeowners' lifestyle at the forefront of his mind – they wanted a home that their grown children would want to visit with their families, similar to family lake houses where generations gather during summer and holidays.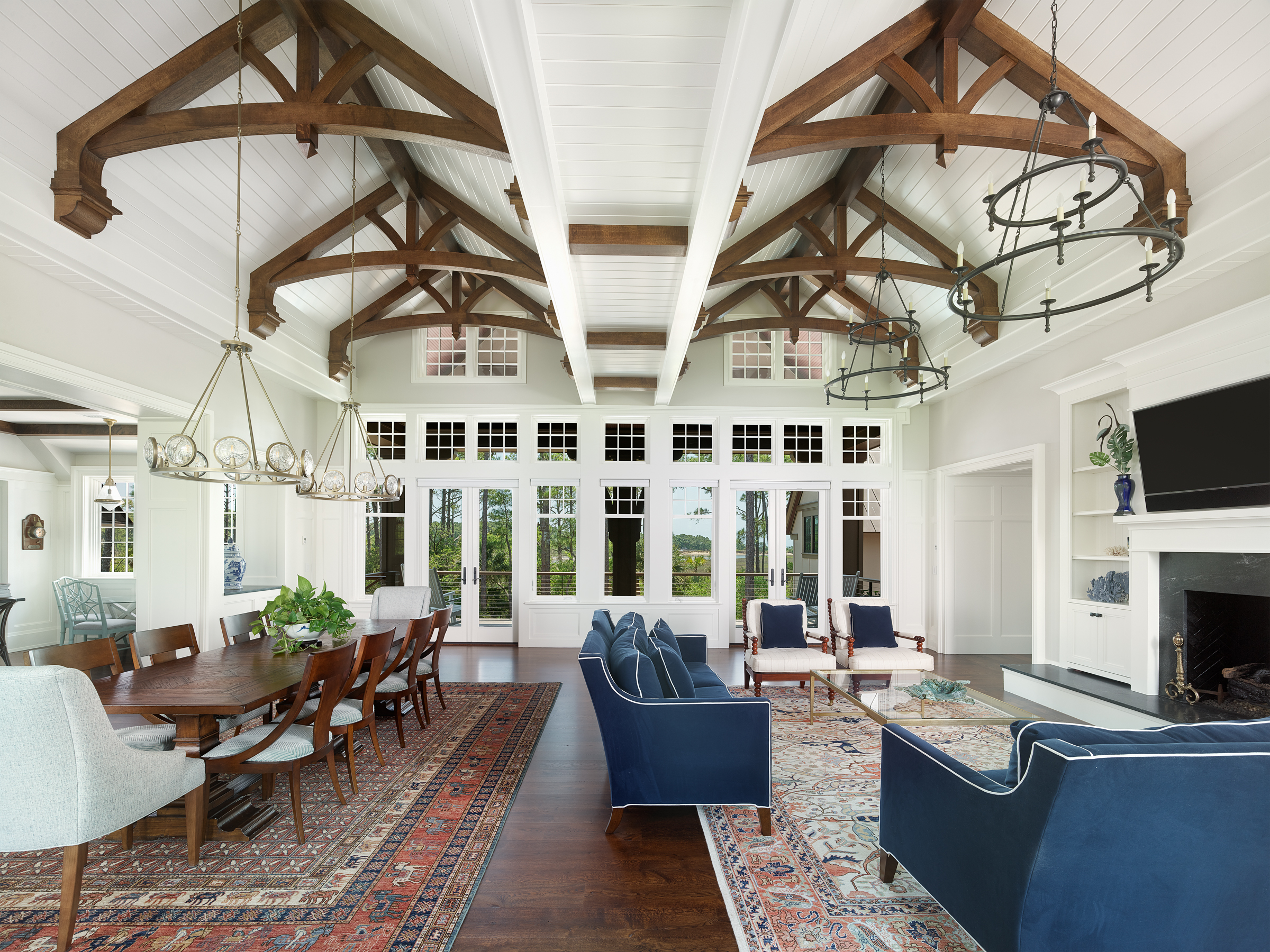 Room to Grow
Upon approach, the home looks like it's just waiting to greet you. There's something wide open about the front entry and the gentle meandering front steps. Built on a reverse floorplan, with the main living areas on the second floor, the home captures the Adirondack aesthetic while maintaining the design requirements for the Kiawah neighborhood. A covered walkway connects the garage, complete with a second-story guest house, to the main house. This is just one of the features reminiscent of the Great Camp style from which Marc derived inspiration.
The Great Camp Style
Inspired by the Great Camps of the Adirondacks, where scenic paths connected multiple buildings, the home features four outdoor areas for the family. A screened porch, an extensive deck and pool, an outdoor kitchen, and an incredible porch all connect via walkways. To get to the guest cottage, you travel along a boardwalk before arriving at the foot of its entry stairs. The cottage is nestled among trees and seems to be one with nature in its organic design.
The Most Important Plane of the Room
The best residential architects look for new ways to use traditional features, and this home is no different. In the combined dining and living room space, the ceiling – the most important plane of the room, according to Marc – draws your attention in more ways than one. A vaulted ceiling with two sets of exposed trusses creates definition and signals that there are two spaces in this one large room. Even the two pairs of chandeliers – just one beautiful example of Camens Architectural Group's partnership with Malatich Cochran Design – work together to create two zones of activity.
The lower ceiling in the kitchen creates a cozier, more intimate feel. When discussing ceilings, Marc often refers to the great cathedrals of Europe as an example. When we step into these places, we are awed by the ceilings. We look up, and we immediately know what type of behavior is expected of us. The same can be said of government buildings in the US. As one of the best residential architects in the nation, Marc takes this concept and recreates it in this home. In the kitchen, and the dining and living spaces, the ceilings dictate the mood and help guests predict the vibe of each space.
Are you ready to build your dream home? Contact us today to get started. We can't wait to meet you.